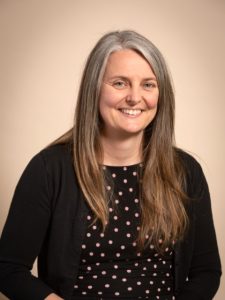 Degrees
M.S. in Nursing, George Washington University, Washington, DC
B.S., The Evergreen State College, Olympia, WA
Board Certifications & Professional Memberships
Certified Family Nurse Practitioner (FNP-C), American Association of Nurse Practitioners
Member, American Association of Nurse Practitioners
Former Member, American Association of Critical-Care Nurses
Professional
Summer Burch started her healthcare career in 2004 as a mental health worker at the Brattleboro Retreat. She went on to attain her nursing degree in 2009 and has worked as an RN at Dartmouth Hitchcock Medical Center, Cheshire Medical Center, and Brattleboro Memorial Hospital. A graduate of the George Washington University Family Nurse Practitioner program, Burch completed her Nurse Practitioner clinical rotations at Grace Cottage Family Health, Cheshire Medical Center, Brattleboro OB/Gyn, and Just-So Pediatrics. At Grace Cottage, she serves on the Equity Committee, and she provides LGBTQ+ focused care.
Prior to joining Grace Cottage, Burch was an Administrative Clinical Nursing Supervisor and Critical Care nurse at Cheshire as well as an adjunct nursing instructor at River Valley Community College.
Personal
Summer Burch lives in Brattleboro with her husband and daughter. She serves as a Brattleboro Town Meeting Representative. In her free time, she enjoys traveling, camping, gardening and the arts.
"I fell in love with the patients at Grace Cottage during my clinical rotation here. I was really impressed with the teamwork and the friendly atmosphere and I am thrilled to continue my career here at Grace Cottage Family Health."