Saturday, June 13, 2020. 
Brattleboro Country Club, Brattleboro, Vermont.
*Save the date! Please join us for this important fundraiser. More information – coming soon!
Last year's event grossed $43,000, thanks to more than 40 generous sponsors, 96 golfers, and 20 volunteers.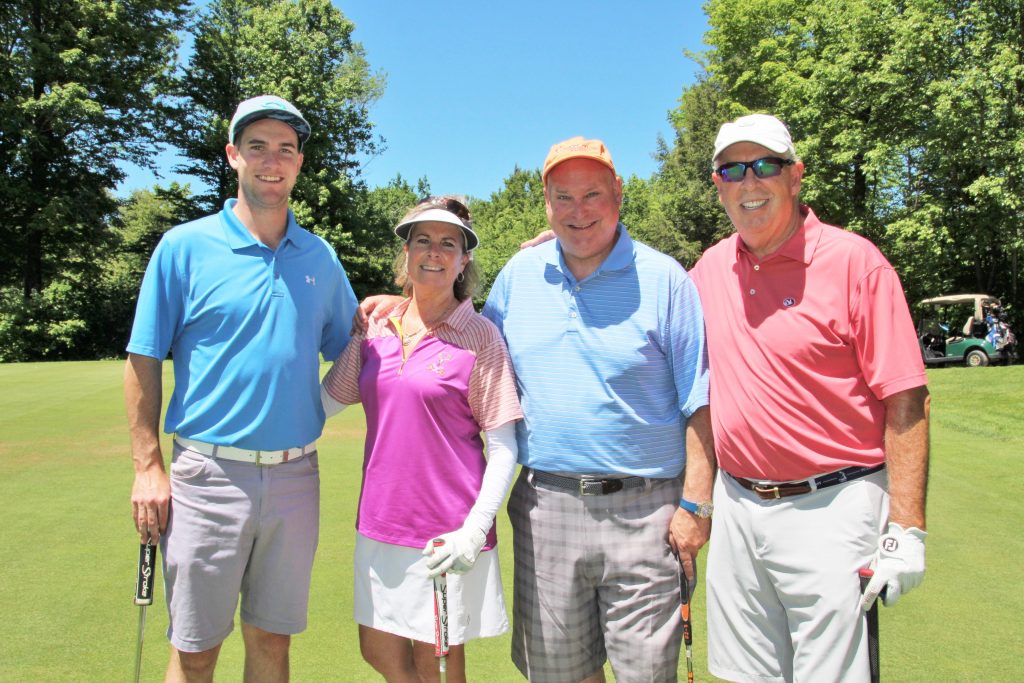 Pictured here, the 2019 winning team: Ray DeVault, Ryan Mumford, and Eileen & Brian Beakey.
Photos of the 2019 event can be viewed on the Grace Cottage facebook page.