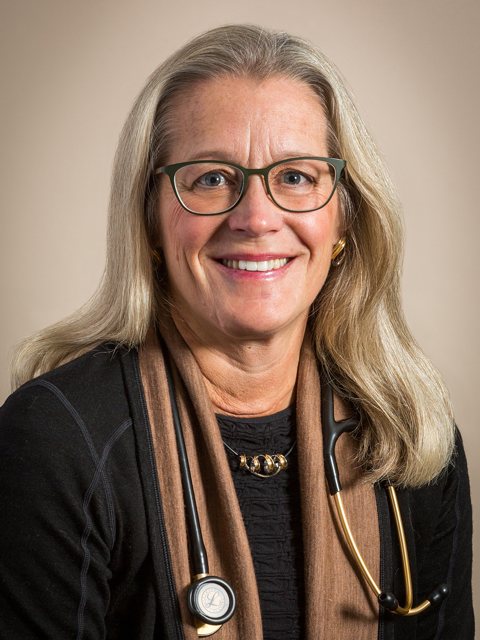 Hospitalist Medical Director
Degrees
PhD, Columbia University College of Physicians & Surgeons, New York, NY
M.D., Columbia University College of Physicians & Surgeons, New York, NY
B.S., Biochemistry, SUNY
Residencies, Board Certifications & Professional Memberships
Family Medicine Residency, University of Massachusetts
Professional
A native of Sweden, Dr. Alin earned her B.S. in biochemistry from SUNY. After earning a MD/PhD in microbiology at Columbia University College of Physicians & Surgeons in New York City, she completed 3 years of a 5-year orthopedics residency at Montefiore Medical Center in the Bronx. Dr. Alin then switched to family practice and completed her family medicine residency at the University of Massachusetts Medical Center in Worcester, MA.
Dr. Alin joined Grace Cottage in 2002 as a member of the Grace Cottage Family Health Clinic. She later transitioned to the Grace Cottage Emergency Department, where she served as Director for 5 years. She now works mainly as a Hospitalist, caring for Grace Cottage's inpatients.
Personal
Dr. Alin and her husband Jim Sweeney have two children, Jorgen and Tea. She loves playing music with her children, puttering in her vegetable garden, Nordic skiing in the winters, and yearly trips back to her home in Sweden.
"I am honored to work at Grace Cottage. My colleagues are exceptionally competent and friendly. Our nurses and support staff are warm and caring. Grace Cottage's small, rural setting creates a special environment, where we all have a 'voice' in the delivery of patient care. From the moment a patient walks in the door, everyone cares about ensuring that patient has the best experience possible."