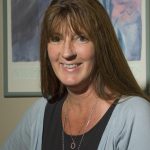 By Crystal Mansfield, Director of Grace Cottage Rehabilitation Services, Wellness Programs, and Certified Yoga Instructor
September is National Yoga Month. What are the benefits of practicing yoga on a regular basis? If you answered relaxation and stress relief, you are correct. But yoga is so much more than that.
I started practicing yoga more than 30 years ago. The benefits were so varied and profound that in 2001, I decided to become certified to teach yoga so I could share these benefits with others.
Most people already know that yoga is a great way to relax and reduce stress. Did you know that yoga originated thousands of years ago as a preparation for meditation practice? The ancient yogis realized that, in order to meditate for great lengths of time, they first had to learn to be still.
Whether you practice yoga for its spiritual or its physical benefits, anyone who practices regularly will experience a difference both on and off the mat.
Read More...