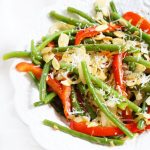 By Elizabeth Harrison and Cheryl Shaw, Health Coaches, Grace Cottage Community Health Team
Healthy, holiday, and delicious – can these words go together? Most definitely!
Enjoying a holiday meal doesn't have to wreck your diet – if you start with wholesome ingredients and cook them in a health-conscious way. We are the Health Coaches at Grace Cottage Family Health in Townshend, and we love to take classic holiday recipes and give them a healthy spin. Here are a few of our holiday favorites. These side dishes and desserts can be served with your favorite entrée for a delicious, nutritious, and pretty meal.
Read More...