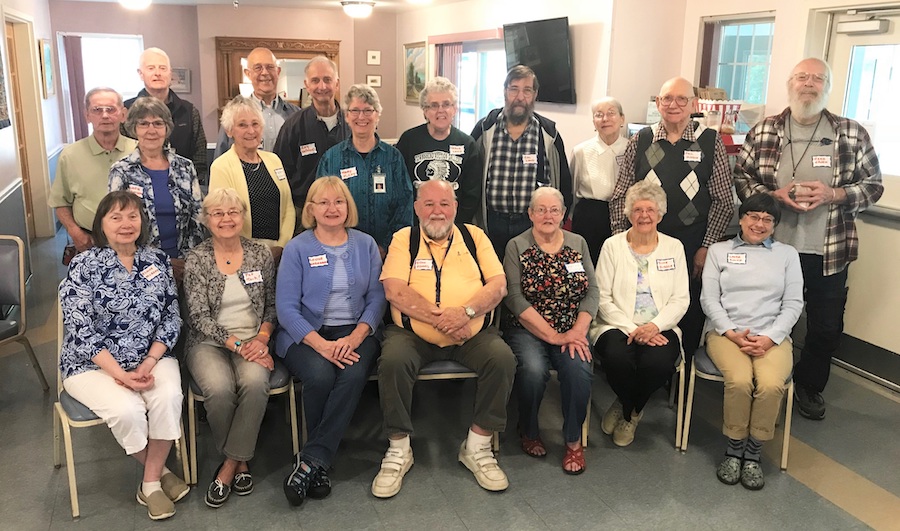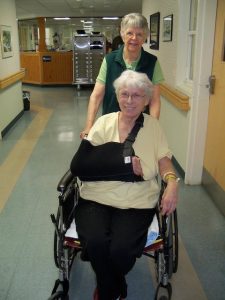 Grace Cottage's Volunteer Program is up & running. We're happy to see our volunteers back at Grace Cottage!
Grace Cottage would not be able to provide such great care without our amazing volunteers! Volunteers at Grace Cottage help us in many ways. Our annual events also depend on the hundreds of volunteers who give their time, energy, and skills to Grace Cottage.
Our volunteer Grace Greeters are highly visible around campus in their distinctive green shirts! Their responsibilities can include escorting patients, wayfinding, distributing literature, filing, and entering data into a computer, among other tasks. Grace Greeters volunteer three hours per day, morning or afternoon, and their shift includes a delicious free lunch! Grace Greeters work a shift a week, a month, or a year—it's up to the volunteer and what their schedule permits; we are very flexible.
No matter what your experience or talents, we welcome your energy, time, and compassion. If you like to be outside when you volunteer, consider either an event or gardening. Both types of volunteers are always needed (well, gardening not so much in the winter months, unfortunately)!
For more information, contact Volunteer Coordinator Andrea Seaton at 802-365-9109 or via email at aseaton@gracecottage.org.