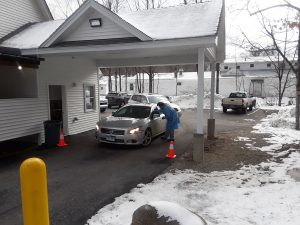 Grace Cottage is offering the PCR COVID-19 test on Mondays, Wednesdays, and Fridays to anyone who would like a test, for any reason, including peace of mind.
Call 802-365-4331 to make an appointment.
Learn about the COVID-19 Vaccine and more on our COVID Information page.
Wondering what to do if you test positive? Click here.