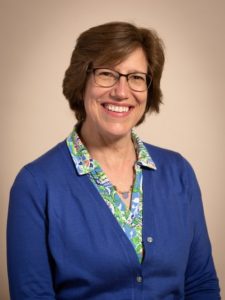 Degrees:
A.S., Occupational Therapy Assistant, New Hampshire Community Technical College (now River Valley Community College), Claremont, NH
A.A., Business Management, University of New Hampshire, Durham, NH
Professional:
Diane Bousquet joined the Grace Cottage staff in 2010. She is a Certified Occupational Therapy Assistant, specializing in geriatric and orthopedic rehabilitation.
Personal:
Bousquet grew up in Townshend, VT, and now lives with her husband in Westminster, VT. They have two grown children. She enjoys being outdoors, taking photographs, and working on projects around the house. She and her husband also have a specialty cheese company called Bousquet Smoke House.