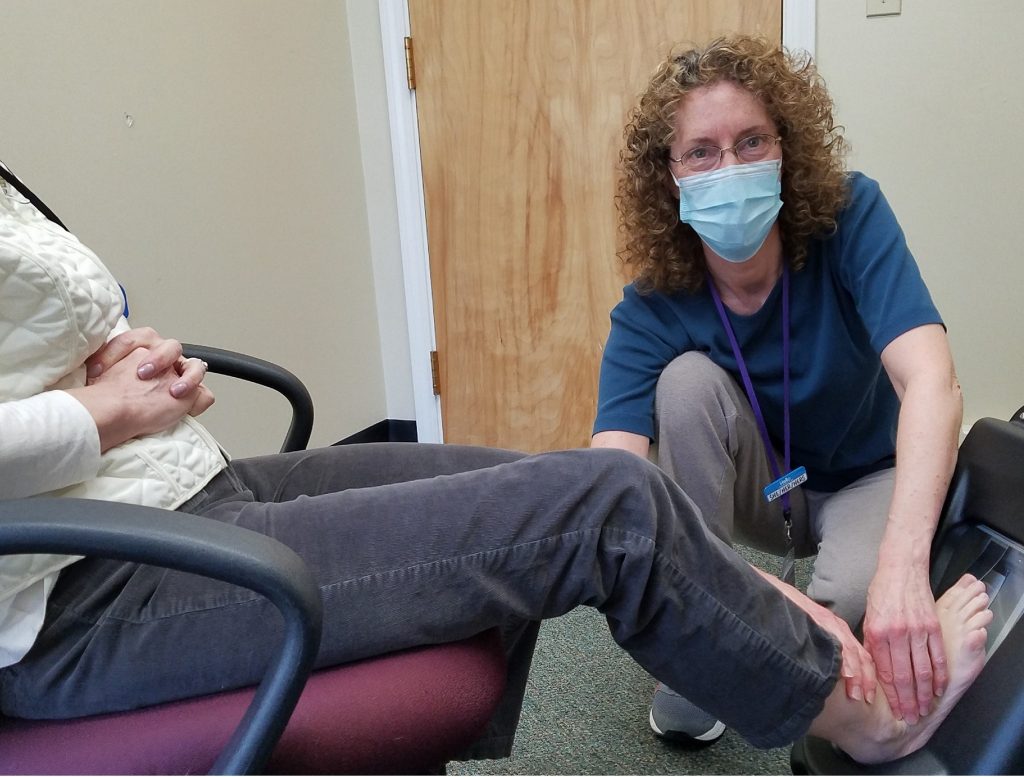 Are your feet happy?
Our feet hit the ground first every morning. They are so important to everything we do, but it's easy to ignore them.
Medical issues can complicate how our feet function. Obesity, diabetes, injuries, loss of sensation, and poor circulation are just a few problems that factor into the health and function of our feet.
If foot pain is chronic, impacting your life and limiting what you can do, you may benefit from a custom orthotics consultation.
Orthotics are devices that fit into your shoes for support or to correct an orthopedic problem. Custom orthotics are designed specifically for you, as opposed to over-the-counter options that try to fit the average foot type.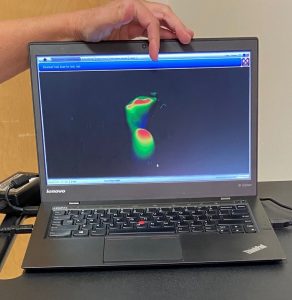 Grace Cottage Hospital's Outpatient Rehabilitation Services Department offers custom orthotics consultations and fittings. Using our technologically advanced 3D foot scanner, we can map the exact shape and size of your foot for a custom-fitted orthotic.
To get started, ask your medical provider for a referral. You'll meet with one of our specially trained orthotics specialists to discuss your medical issues, lifestyle, and foot problems and to conduct a foot evaluation, looking at your posture, gait, flexibility, and foot condition. Then a scan will be made of your foot in the correct position. This, along with a written prescription of your specific alignment, will be sent to an orthotics lab for the construction of the device. We will also advise you in shoes to wear that may help your condition.
Your evaluation visit is generally covered by insurance (be sure to verify coverage with your own insurance). The orthotics themselves are not covered, but they are reasonably priced and long-lasting.
To read more about Custom Orthotics, click here.
For an appointment or further information, call 802-365-3637.