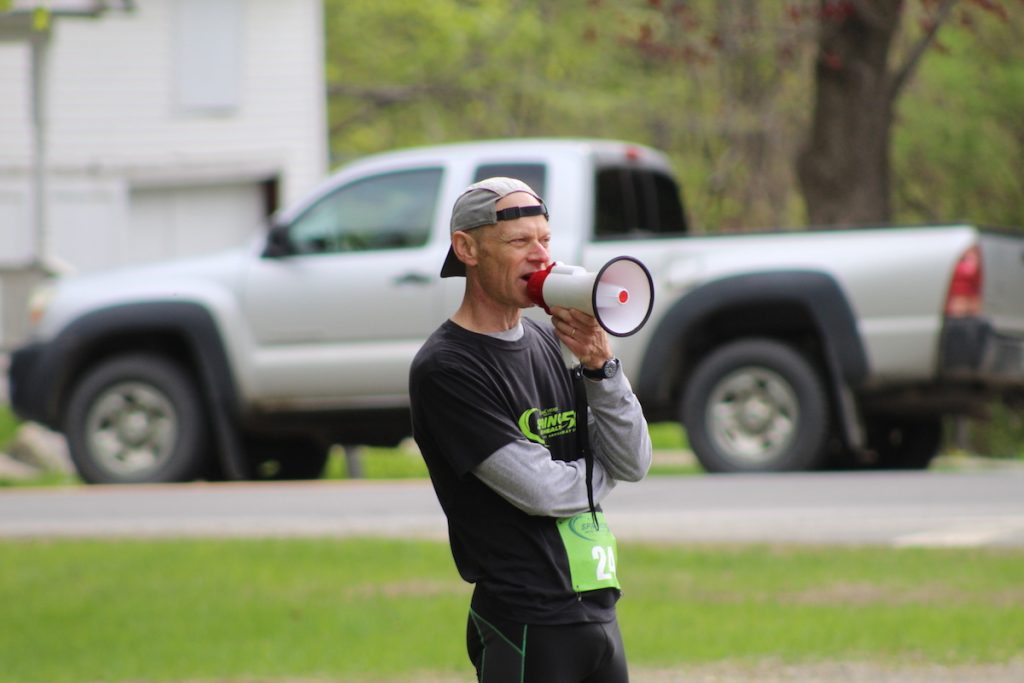 Save the Date: Saturday, May 8, 2021
It looks increasingly unlikely that we'll be able to meet in person on the Townshend Common for the 12th annual Spring into Health 5K on Saturday, May 8. We were hoping that Dr. Moss Linder, founder of our 5K, would be able to use his megaphone at the 5K start and finish one last time before he and his wife, Dr. Elizabeth Linder, head West.
However, the "show" WILL go on – virtually, if not in person, as it did last year, when 144 participants helped us raise a record $5,400. Participants made lemonade out of lemons, and many had a lot of fun, walking or running in costume or with their pets.
Registration, whether virtual or (if we're able) in person, is $15 per participant (children under the age of 18 are free). Registration is open now, at https://gracecottage.org/get-involved/spring-into-health-5k/   Stay tuned for more details!
___________________________________________________________
2020's VIRTUAL Spring Into Health 5K A Record-Setter
Our 11th Annual Spring into Health 5K was one for the record books, in so many ways. About one month prior to the scheduled date of May 9th, we realized that it would have to be converted to a virtual event. We mailed bibs to registrants and asked them to take photos as they completed their 5K, whenever and wherever. We had 144 participants (plus one horse and many dogs), and raised more than $5,600, an all-time Spring into Health 5K record, thanks to registration fees and additional donations, and our generous Event Sponsor, People's United Bank.
We missed being together on the Townshend Common with Dr. Moss Linder and his bullhorn but, having said that, it was an unbelievably chilly 27 degrees and snowing in Townshend at 8:30 a.m. on May 9th.
We look forward with hope for warmer weather and better conditions on Saturday, May 8, 2021!
For more information, call 802-365-9109 or email info@gracecottage.org