Grace Cottage publishes a newsletter three times a year packed full of news and information about Grace Cottage Hospital. Click here to download the latest issue.
Current Issue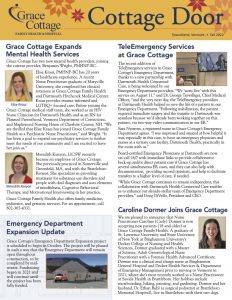 In this issue
Grace Cottage Now Has TeleEmergency Services
Emergency Department Expansion Update
New Mental Health & Primary Care Providers
Kids Get Free Books
Grace Cottage is "Best" Again!
Newsletter Archives