Grace Cottage publishes a newsletter three times a year packed full of news and information about Grace Cottage Hospital. Click here to download the latest issue.
Current Issue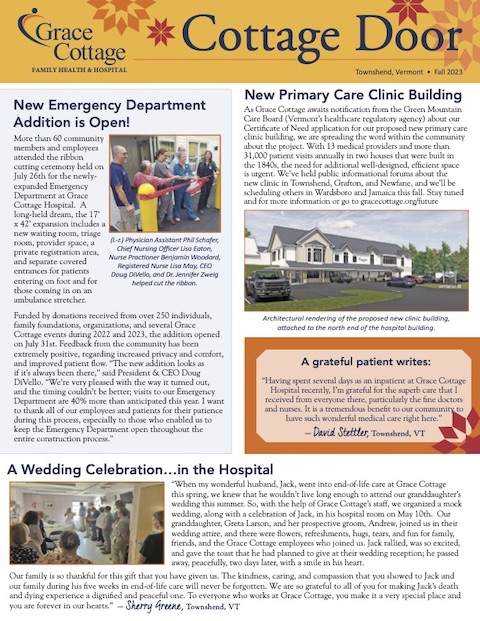 In this issue
New ER Addition Opens
A Wedding in the Hospital
Last Mile Food Project
Reach Out & Read
Summer Events Review
Best Place to Work in VT!
Newsletter Archives