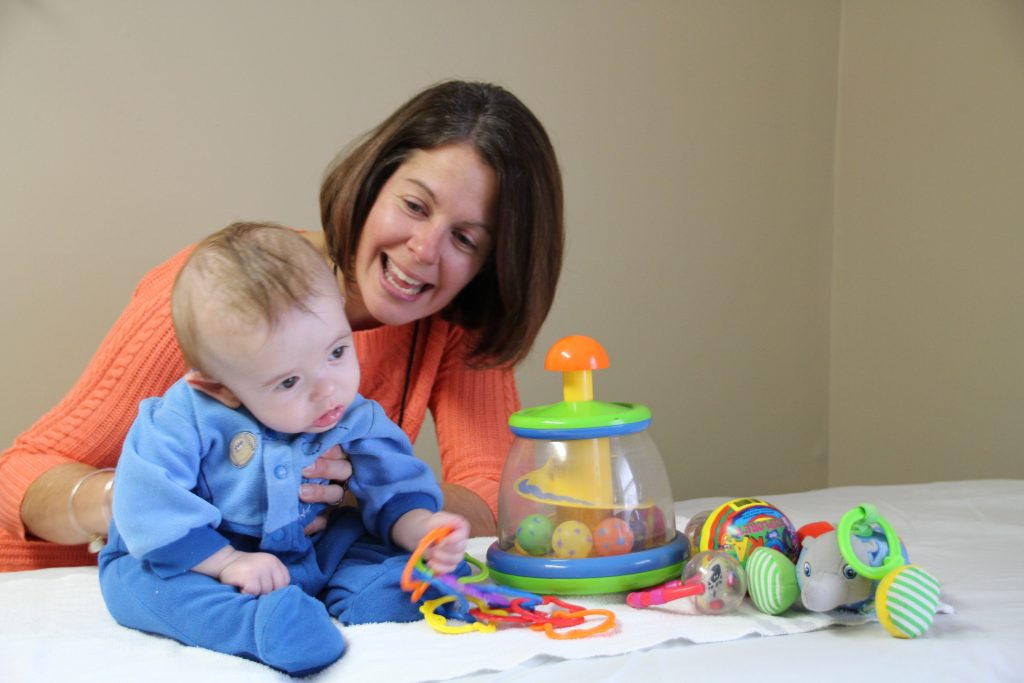 Moving, Playing, Self-Care, Social Skills
Grace Cottage's pediatric physical and occupational therapists can provide the caring and professional help your child needs to develop skills for a successful life.
Does your infant struggle to crawl across a room to retrieve a toy? Is your toddler's ability to walk delayed? Has your child been injured by a sports activity? Grace Cottage Pediatric Physical Therapy can help with these situations and more, whether due to accident, injury, birth defect, or disease. Our Pediatric Occupational Therapy can help with fine motor movement, coordination, and social skills needed for daily life – skills for playing, bathing, dressing, carrying out school and family responsibilities, and interacting with peers.
Who Can Benefit from Pediatric PT and OT?
Children who may benefit from Pediatric PT and OT are typically those with:
attention deficit disorder
autism
behavioral or social skill challenges
birth defects
cerebral palsy
concussions
coordination and balance issues
Down syndrome
fine motor discoordination
learning difficulties
low muscle tone or strength
orthopedic injuries
sensory processing challenges
traumatic brain injuries
and more
Anytime a child has trouble functioning at an age-appropriate and developmentally appropriate level, Pediatric Physical and Occupational Therapy may be beneficial.
Teamwork Approach
Grace Cottage's Pediatric Physical and Occupational Therapists work not only with the child, but also with parents, caregivers, medical providers, and teachers in order to create a team approach, so that everyone who cares for that child can reinforce specific skills and behaviors to improve the child's performance and functioning.
It is crucial that parents and caregivers understand and support the therapeutic plan of care, participate in setting goals for therapy, and understand any limitations that must be accepted. Grace Cottage Pediatric Rehabilitation Therapists also collaborate with the patient's physician and other medical providers, and with the school-based therapy team. The team approach is vital.
Working with children and helping them to overcome obstacles is a challenging but highly rewarding endeavor. Watching children as they learn and grow into independent people is the best reward for a Pediatric PT and OT. Every success brings a smile and a reason to celebrate. At Grace Cottage, we love to celebrate our patients' successes!
How Do I Get an Appointment?
A medical provider's referral is required in order for Pediatric PT and OT services to be covered by insurance. Check with your particular insurance for details of what would be covered.
For more information or an appointment, call 802-365-3637.