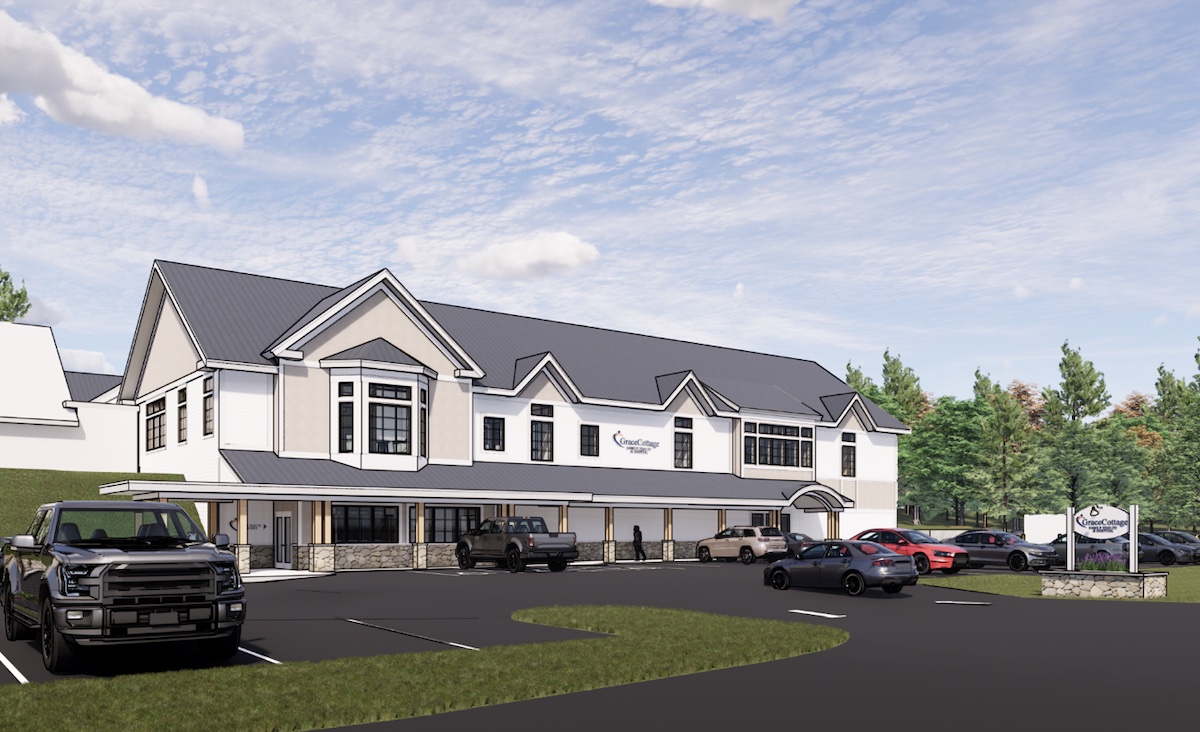 campaign title
Caring for the Future:
The Campaign for Grace Cottage Family Health
overview
The closest medical facility for many residents in this rural region, Grace Cottage has provided vital healthcare services to the community for 75 years.
THE OPPORTUNITY: Thanks to a challenge pledge of $5,000,000 from Joseph & Elizabeth Pollio, Grace Cottage is pursuing a long-held dream to build a new Family Health Clinic on our campus. "Grace Cottage gives wonderful care to its patients" said Elizabeth Pollio, "but the current clinic facility is inadequate. We wanted to make a significant investment in Grace Cottage to help it meet the needs of its many patients, today and the future."
THE PLAN: With this pledge in hand, Grace Cottage engaged the services of healthcare architects Lavallee Brensinger. Incorporating extensive input from Grace Cottage Family Health employees, plans were drawn up for a 23,000-square-foot building which will improve patient flow, comfort, and privacy; enhance parking and accessibility; and provide easier access to Grace Cottage's lab and diagnostic services.
The Brattleboro Development Credit Corporation and the Bennington County Regional Commission have identified the new clinic building as a Top Ten Vital Project for the region.
campaign video
Watch our 4 min Campaign Video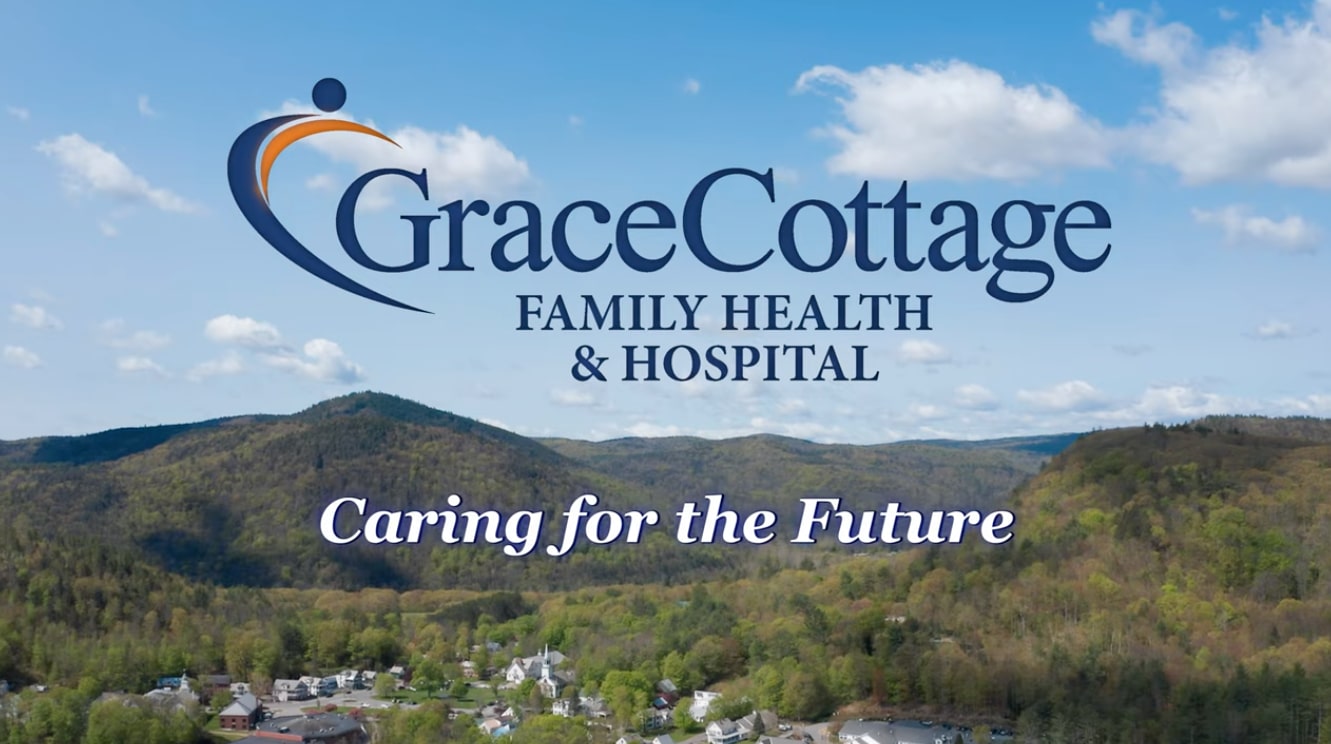 history
Founded by Dr. Carlos G. Otis in 1949, Grace Cottage Family Health & Hospital continues the tradition of healing and caring for the community, with primary care provided in two adjoining houses built in the 1840s. While patients' overall health and well-being remains at the core of everything we do, providing the high-quality care that Grace Cottage is known for has become increasingly challenging in these two old houses that are connected by a winding hallway. In 2018, the clinic had 21,000 individual patient visits, which grew to 31,000 visits in 2022—an increase of nearly 50% in just four years.

In response to this increasing demand for healthcare services, Grace Cottage has risen to the challenge and now has thirteen primary care providers in these two homes, along with a total of 50 nurses and other support staff. "It's quite clear that these old houses with their narrow hallways, uneven floors, and structural challenges were not built for this kind of use, even with the frequent renovations we've made," said Dr. Tim Shafer, who has been with Grace Cottage for 39 years. "It's just not sustainable."
project videos
Grace Cottage Family Health Clinic Exterior
Grace Cottage Family Health Clinic Interior
"We are committed to providing increased access to primary care," said President & CEO Doug DiVello, "and we have a deep and abiding culture of compassionate and professional care for the communities we serve. Our goal is to keep people as healthy as possible, partnering with them in their care."
before and after location
Before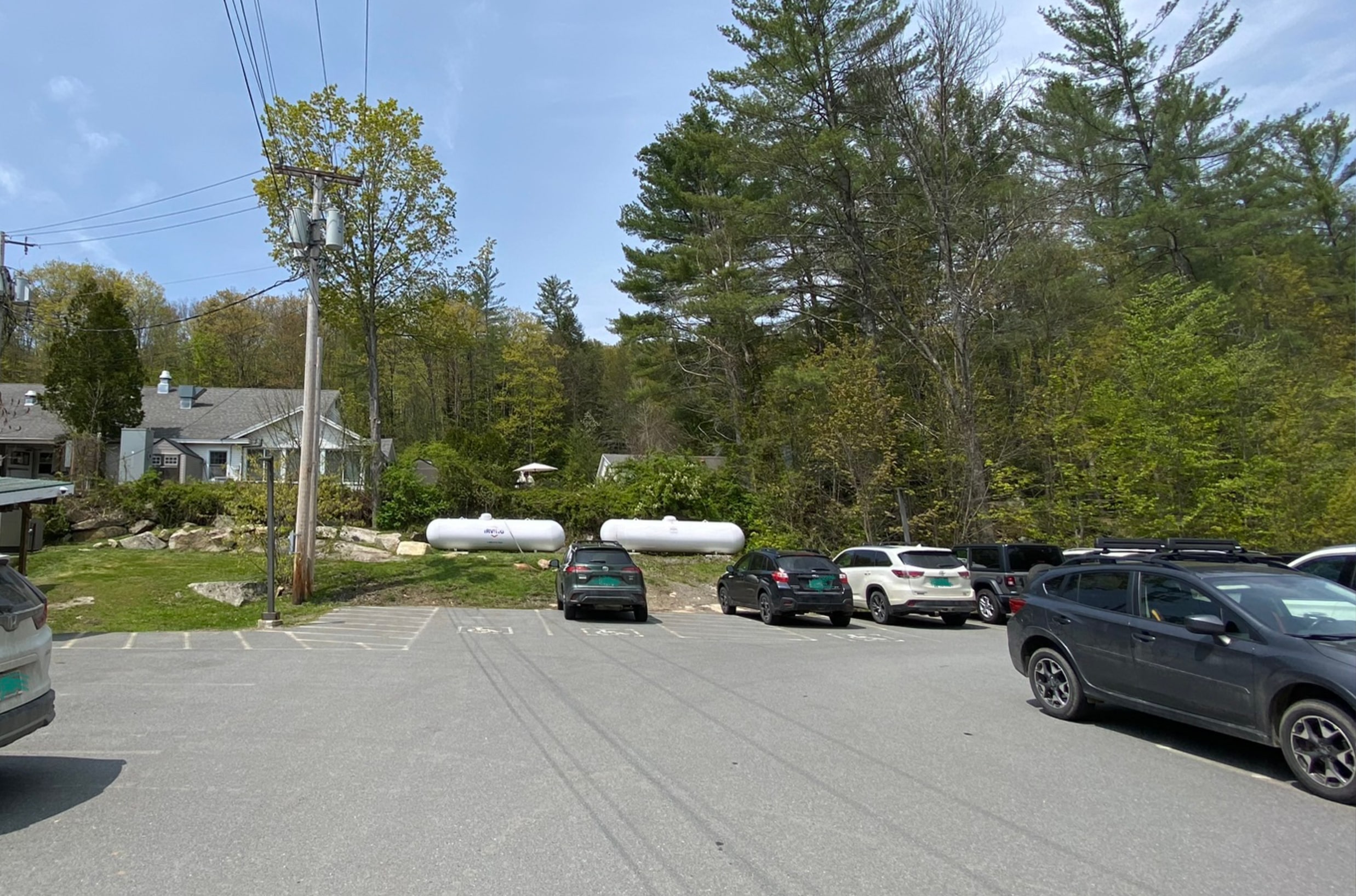 After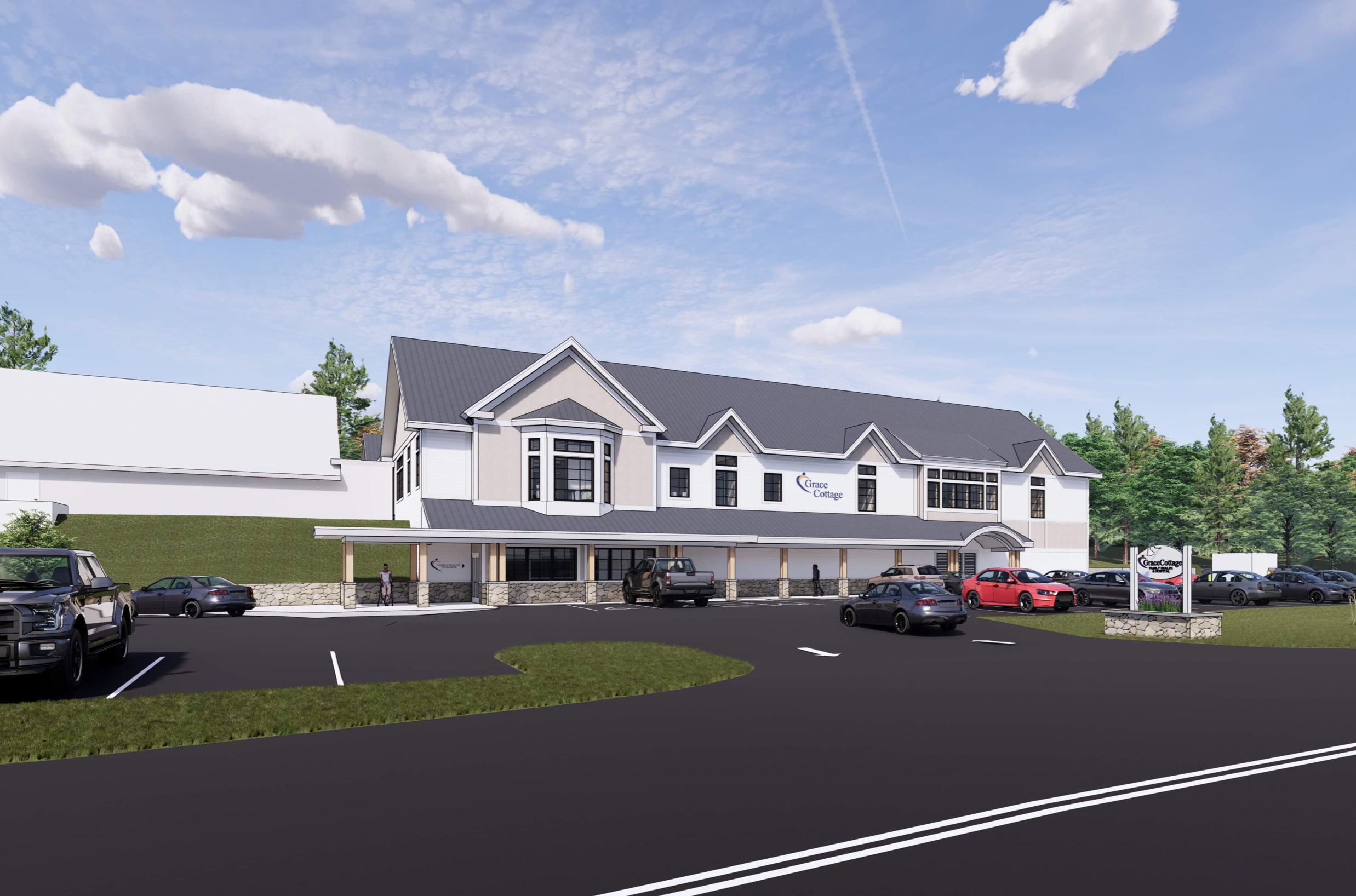 Slide to see before and after views of the Family Health Clinic location at the north end of our campus.
Slide
A new primary care building will be transformative for the patients we serve and will allow for future growth. Permitting is now in process and Grace Cottage hopes to start construction of the new primary care building in 2024.

For more information