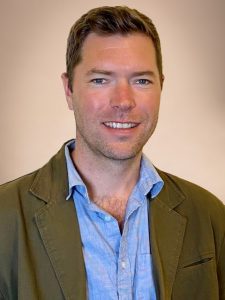 Degrees
M.S.N., MGH Institute of Health Professions, Boston, MA
B.S.N., MGH Institute of Health Professions, Boston, MA
B.A., University of Massachusetts, Amherst, MA
Board Certifications
Board Certified Psychiatric Mental Health Nurse Practitioner
Professional
A native of Morgantown, PA, Ben Wright earned his Associates degree in Liberal Arts at North Shore Community College and his B.A. in Psychology from the University of Massachusetts. Before turning his attention to medical practice, Wright pursued a career in music, studying film scoring and jazz performance at Berklee College of Music in Boston and playing guitar, bass, drums and saxophone in Philadelphia and Los Angeles.
Wright then earned his Bachelor and Master of Science in Nursing degrees from the MGH Institute of Health Professionals. He is board certified through the American Nurses Credentialing Center to practice as a psychiatric mental health nurse practitioner.
Personal
Ben Wright and his wife have two children. In his free time, he enjoys music and bicycling.
"I am thrilled to be part of the community that is Grace Cottage Family Health. The support they have offered me is the same support I aim to give back to my patients."