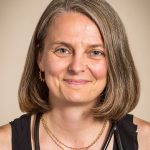 To satisfy the demand for primary care providers in the region, and to accommodate more same-day appointments, Grace Cottage Family Health is pleased to have Family Nurse Practitioner Summer Burch join its Townshend practice.
Burch started her healthcare career in 2004 as a mental health worker at the Brattleboro Retreat. She went on to attain her nursing degree in 2009 and completed a nursing residency at Dartmouth Hitchcock Medical Center. A recent graduate of the George Washington University Family Nurse Practitioner program, Burch completed her NP clinical rotations at Cheshire Medical Center, Brattleboro Memorial Hospital and Grace Cottage. Prior to joining Grace Cottage, Burch was an Administrative Clinical Nursing Supervisor and Critical Care nurse at Cheshire as well as an adjunct nursing instructor at River Valley Community College.
"I fell in love with the patients at Grace Cottage during my clinical rotation here," Burch said. "I was really impressed with the teamwork and the friendly atmosphere and I can't wait to continue my career at Grace Cottage."
Burch lives in Brattleboro with her husband and daughter, two cats and a dog. She enjoys traveling, camping, gardening and the arts.
Burch's current schedule at Grace Cottage is Tuesday-Friday. To arrange an appointment with her, call 365-4331.
Grace Cottage Family Health is located at 185 Grafton Rd., Townshend, VT. Services offered include family medicine, pediatrics, mental health, and physical therapy.