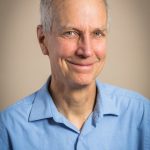 By Dr. Timothy Shafer, Grace Cottage Family Health
Did you get your flu shot yet? It's important for the same reason as your COVID-19 shot.
We all know the deadly statistics for COVID. Flu can also wreak havoc on our community.
The U.S. Centers for Disease Control (CDC) estimates that on average 8% of Americans get the flu each year. With a population of almost 330 million, that means over 26 million of us will get the flu this year. And on average, more than 33,000 Americans die of the flu each year.
And as with COVID, you can be carrying the flu virus and pass it to someone especially vulnerable to deadly complications before you even know you have it.
This year, it is especially important to get a flu vaccine. Health experts attributed a sharp decrease in cases of the flu during 2020-2021 to the use of masks, frequent hand washing, and social distancing. According to the Harvard School of Public Health, the CDC reported only 1,316 positive flu cases between September 2020 and the end of January 2021 (final statistics for last year's flu season are not yet available). For comparison, the CDC recorded nearly 130,000 cases during the same period the previous year (Sept. 2019-Jan. 2020). Now that the use of masks and social distancing has greatly declined, the number of flu cases may rise to pre-pandemic levels if recommendations for getting flu shots are not followed.
The Vermont Department of Health urges everyone six months and older to get a flu shot as soon as possible. Getting the flu shot helps protect you, your family and your community.
What else do you know about flu vaccines? October is Health Literacy Month, so it's a good time to separate facts from fiction.
What about timing? Some people think they should wait until the flu becomes prevalent before getting a vaccine, so the vaccine will last as long as possible. The truth is, now is the time to get your shot. While the flu season often peaks in December-February, it begins in October. Since it takes about two weeks after the shot for your body to develop antibodies, it's best to get your shot as soon as possible.
Some children need two doses of the vaccine, and these need to be given at least four weeks apart, so schedule flu shots for your children right away.
Grace Cottage Family Health offers the flu shot during regular office hours Monday-Friday and will hold a Saturday morning flu shot clinic on Nov. 5. Call 802-365-4331 to reserve a time on Nov. 5.
Can the flu shot actually give you the flu? No.
The vaccines contain either inactivated virus, meaning the viruses are no longer infectious, or a particle designed to simulate a flu virus for your immune system. While the nasal spray flu vaccine does contain a live virus, the viruses are changed so that they cannot give you the flu.
Some people do experience side effects after getting a flu shot. These may include a sore arm, headache, muscle aches, fever, or nausea. These symptoms are generally mild and go away within a few days. Rarely, people are allergic to the shot. If more serious reactions occur, call 911 or go to the nearest emergency department.
Flu vaccines have a good safety record. Hundreds of millions of Americans have safely received flu vaccines over the past 50 years, and there has been extensive research supporting the safety of flu vaccines.
Getting a flu shot not only protects you, it also protects those around you, including those with chronic diseases or other conditions that make them especially vulnerable, including babies, pregnant women, and the elderly.
We learned the value of vaccinations from the pandemic. Now it's time to apply what we've learned to protect our communities against the flu as well.
If you need a flu shot, Grace Cottage can help. Call 802-365-4331.