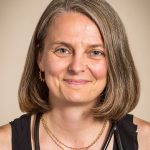 By Summer Burch, Grace Cottage Family Health FNP
You may have recently seen the June Graceful Health article by Grace Cottage's Dr. Jeremy Morrison about social determinants of health, and if not please link to it here: https://gracecottage.org/graceful-health/2021/06/social-determinants-of-health-in-windham-count/.
Health equity is deeply connected to social determinants of health. Both of these terms are important to understand. For some people, there are barriers that make it difficult to achieve health goals, both individually and as a community, and these barriers are among the social determinants of health. When the barriers are removed, this clears the way to achieving health equity.
The CDC says that health equity is the opportunity to attain our "full health potential" because disadvantages due to social position or other circumstances are solved. The CDC adds that, "Health inequities are reflected in differences in length of life; quality of life; rates of disease, disability, and death; severity of disease; and access to treatment."
In order to achieve health equity, the different needs of various people must be considered. Different situations call for different solutions, as this illustration from the Vermont Department of Health shows.
Here at Grace Cottage, we have been looking at these barriers, finding ways to improve the way we deliver care, and improving equal access to quality care.
In 2019, we formed a committee to look at how we provide care to the LGBTQ+ community (LGBTQ+ is short for lesbian, gay, bisexual, transgender and queer or questioning), and now we are expanding the committee's mission to consider how to meet the needs of other underrepresented groups. So far, the Equity Committee has provided staff training about LGBTQ+ identity from the PRIDE Center of VT and Implicit Bias Training by Tabitha Moore, former NAACP president in Rutland. We have also improved our written non-discrimination and visitation policies, making them more LGBTQ+ inclusive, and we have revised our new patient packets to include questions on social determinants of health, to name a few of our initiatives.
Grace Cottage also has other programs to help special groups access health care. In order to help our rural elderly patients who have transportation and mobility issues, we provide home visits. Our diabetes nurse educator offers free diabetes counseling. our clinic offers medication assisted treatment (MAT), counseling, and mental health services for those overcoming opioid addiction. The clinic also provides gender-affirming care, pediatric care, COVID-19 testing, and vaccinations. All of these are aimed at increasing health care equity.
Grace Cottage's Community Health Team helps to improve health equity with their services, which are offered free of charge.
Limited finances can be a big barrier to limit health equity. Grace Cottage's Resource Advocate and our RN Care Coordinator work with individuals to ensure they have access to all of their basic needs: healthy food, stable housing, health insurance, transportation to medical appointments, and more. Additionally, we partner with the Vermont Foodbank to host a monthly VeggieVanGo.
The Community Health Team's Resource Advocate help people apply for affordable health insurance (including Medicaid) and for reduced-fee or free care.
To access to The Community Health Team's services, call 802-365-4331 for an appointment.
Grace Cottage will continue to work to remove the social determinants of health barriers that prevent health equity. If you would like to ask a question or offer a suggestion, please call 802-365-9109.