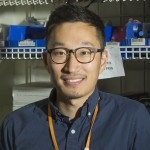 By John Kim, PharmD
as originally appeared in the Brattleboro Reformer's Graceful Health series, July 29, 2016
If you or a family member has been recently diagnosed with irregular heartbeat (atrial fibrillation) or a blood clot, your doctor may prescribe a medication called warfarin and refer you to a warfarin clinic.
What is warfarin, you might ask? It is a medication classified as an oral anticoagulant (often called a blood thinner) used to treat and prevent blood clots.
This is serious business. The U.S. Centers for Disease Control (CDC) estimate that one or two people per thousand have blood clots, most often caused by injury, surgery, or heart disease. Atrial fibrillation increases the risk of clots because blood tends to thicken when the heart does not pump in the proper rhythm, thus encouraging clots to form. Many people die every year when a clot breaks loose, travels through the circulatory system, and lodges in the brain or the lungs.
So how does a warfarin clinic help people survive? Read on, to find out!
Warfarin, also known by brand names such as Coumadin or Jantoven, is a medication that works by counteracting vitamin K in the body. Vitamin K is responsible for producing clotting factors, which play an important role in healing cuts and wounds. If you are diagnosed with an active blood clot, or have an increased risk of blood clots, warfarin therapy can help you. By reducing the production of clotting factors, warfarin creates an environment for your body to dissolve current blood clots more easily and to decrease the chances of new clots from forming.
With warfarin therapy, it is very important to make sure there is enough drug in the body to effectively treat and prevent blood clots, while at the same time, making sure drug levels do not drop too low or get too high. Too low, and the medicine is ineffective; too high, and the patient has an increased risk of uncontrolled bleeding. Monitoring the level is the job of a warfarin clinic.
So how does a warfarin clinic monitor this medication? Well, that is done by the INR test.
The International Normalized Ratio, or INR test, is a way to measure how quickly your blood clots. Depending on the clinic and what is available at the facility, it can be done with a blood draw in a lab, or as a finger prick test. Grace Cottage has a lab, so the blood draw method is used. The results of the INR test allow the warfarin clinic staff to determine if your warfarin dose needs any adjustment.
At this point, you might be wondering how often you need the INR test. In the beginning, you will need to get tested more frequently, from every few days to every week or two. This is because the warfarin clinic staff needs time to get to know how you are responding to the medication. Once your INR results stabilize, the testing will likely stretch out to monthly or so, at an interval of time that your warfarin clinic recommends.
When it comes to warfarin therapy, it is important to understand that each individual responds to the medication differently. This means that each warfarin patient most likely is on a different dose. It is the job of the warfarin clinic to help you find a dose that works best for you.
As a warfarin patient, it is also important for you to follow your clinic's instructions carefully. It may be helpful to have a pill organizer and a pill cutter ready to use after you speak to your clinic about your INR results.
Remember the statement that warfarin counteracts vitamin K? Well, vitamin K is found in many of the foods we eat. A general rule to know is that dark green leafy vegetables, such as spinach and kale, tend to contain higher amounts of vitamin K. However, it is a common misconception to think that warfarin patients need to avoid high vitamin K foods. When it comes to your diet, warfarin clinics preach CONSISTENCY! In practice, it is much easier to control your warfarin doses than your diet.
Along with your diet, it is important to keep in mind the other prescription medications, over-the-counter medications, herbal supplements, and even dietary supplements that you take. If there are any changes to these, or if you plan to try a new product, you need to let your warfarin clinic know. This way, the warfarin clinic staff can search for any potential interactions that may affect your warfarin therapy.
Generally, warfarin is well-tolerated, but just like any other medication, it does have side effects. The main side effect to look out for is increased bruising or bleeding. If you notice any unusual signs of bruising or bleeding, it is important to notify your warfarin clinic and doctor. It may be due to a high INR that would require a dosage adjustment.
Regular INR tests and communication with your warfarin clinic can help you manage warfarin therapy safely. As a pharmacist, I take great pride and pleasure in my warfarin clinic work. Our small size at Grace Cottage allows us to provide individualized attention to each patient and promotes a strong collaboration between patient and healthcare provider, leading to the best possible outcomes. I am happy to provide more information if anyone has further questions.
John Kim, PharmD, joined the Grace Cottage staff in January 2014. He earned his PharmD degree from the Massachusetts College of Pharmacy and Health Sciences in Boston.