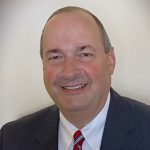 COVID-19: Unfortunately, the number of COVID-19 cases in Vermont continues to increase rather than decrease because of the Delta variant. In Windham County, 170 new cases of COVID-19 have been reported within the past 14 days, with a total of 30,114 cases throughout the state of Vermont since the beginning of the pandemic.
Here at Grace Cottage, we've returned to masking and social distancing. Following the evidence regarding the best and safest way to protect our patients, employees, and community, we are requiring all employees to be vaccinated against COVID-19 by October 4th unless they've received a medical or religious exemption (in which case they must be tested for COVID-19 weekly). 94% of Grace Cottage employees are vaccinated as of this writing.
Vermont still has the lowest rate of hospitalization due to COVID-19, and the highest rate of vaccination. There is certainly a correlation between these two important statistics. Vaccines continue to save lives. 86.7% of Vermonters age 12 and over have received at least one dose of the vaccine.
We are awaiting details from the State of Vermont's Department of Health about the process for the administration of COVID-19 booster shots, and we will keep you informed. For people with moderately to severely compromised immune systems, booster doses are available now at Grace Cottage Family Health and at some pharmacies and state-run vaccination clinics for people who qualify. Within the next month, we expect that booster shots will be available to those who received the Pfizer and Moderna vaccines more than eight months ago.
What is particularly concerning is that infections among children under 12 in Vermont rose to a peak in late August and then declined, but they've shot up again in the past two weeks, probably because the school year has started. Governor Phil Scott has asked schools to extend their mask mandates for students and staff to October 4th. In spite of the surge, few children in Vermont have needed to be hospitalized because of COVID-19, indicating that they are not experiencing the most severe complications of the virus.
Due to a surge in demand, we have increased COVID-19 testing at Grace Cottage to 5 days a week. Appointments are required; call 802-365-4331 to schedule.
I want to include a recent quote from Governor Scott, because I think it's very important and we've all witnessed what he references:
"What we also have to acknowledge is that COVID isn't the only virus taking hold right now. With the Delta wave has come a wave of divisiveness and anger – a resurgence of polarization that had just started to subside earlier this summer. If we are truly going to move forward, we have got to reflect on the language we use, the fear and anger these words might stoke, and the wounds we are deepening. This is the time to rally and pull together because COVID-19 is not going away. We must not let it tear us apart, especially as the risks are being significantly reduced through vaccines. We have already gotten through the hardest part of the pandemic, and we did it together. Let's rise to that challenge again because we are beating this virus."
Age-Friendly Certification:
I'm happy to share that Grace Cottage has received "age-friendly" certification from the Institute for Healthcare Improvement (IHI), among the first health care systems in the country to do so. We are honored by the designation. In case you missed it, click below to read this article, which appeared on last week's front page of The Commons: Grace Cottage recognized as 'age-friendly'
In closing, keep in mind that a positive attitude makes all the difference.
Continue to stay the course, keep calm, and carry on.
Doug DiVello, President & CEO
Grace Cottage Family Health & Hospital
P.S. Grace Cottage Family Health will be holding a flu vaccination clinic on Saturday, October 2 from 9 a.m. until noon. Appointments are encouraged (call 802-365-4331) but walk-ins are welcome.