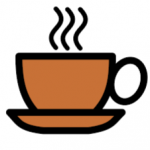 Men of all ages are invited to Grace Cottage Family Health & Hospital for coffee and a series of casual lectures on Tuesday mornings, Jan. 8 to March 26.
Each week's gathering will have a health-related theme, with presentations, short videos, and time for discussion and friendly banter. Coffee provided. The program is free. Participants may come to any one or all meetings. Walk-ins welcome.
The Men's Coffee Hour will be held from 8 to 9 a.m. in the Grace Cottage Community Wellness Center (Heins Building), 133 Grafton Road, Townshend.
The group will be led by Grace Cottage Community Outreach Coordinator Bill Monahan, RN. For more information or to let us know to expect you, contact Bill at WMonahan@gracecottage.org or at 365-3762.