By Stephen Kapral, Grace Cottage Pharmacist and William Estrella, Pharmacy Student
Editor's Note: This column ran in the Brattleboro Reformer with references to National Drug Take Back Day on October 23. This version discusses ways to safely dispose of drugs year-round.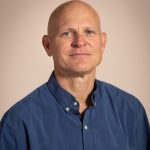 Messenger Valley Pharmacy in Townshend, at Grace Cottage Family Health & Hospital, has just installed a permanent drug-take-back collection site. Look for the PharmaDrop display, where you can discard your unused medicines any time the pharmacy is open (Mon-Fri, 8am-6pm; Sat 8am-2pm).
Medicines can be very beneficial. Our medicines improve our lives by preventing, treating, and curing diseases.  They also relieve symptoms of diseases.
Your medical provider makes careful choices when prescribing your medicines. Surprisingly, though, many prescribed drugs are never used, most often because the patient doesn't finish all of the medicine that is prescribed. Studies show that as many as half to two-thirds of the 4 billion prescriptions dispensed in the U.S. every year go unused or are discarded.
Unused medications often end up polluting our streams, rivers, and public water and can be hazard to our community if used by the wrong person.
It's easy enough to prevent this. Right now, though, it's a big problem.
First of all, unused prescriptions that are stored long-term in the medicine cabinet can end up in the wrong hands. Seven out of ten people who abuse prescription drugs get them by stealing them from the medicine cabinet of a relative or a friend. A survey of 12- and 13-year-olds found that they abuse prescription medicines obtained this way more often than any other type of drug.
The chance of accidental poisonings is increased by storing unused prescriptions. Statistics from poison centers show that every fifteen minutes, a child under the age of four overdoses on drugs found in the home. In fact, children are twice as likely to end up in the hospital emergency department for accidental drug poisonings than from cleaners and other household products.
Some people think they can solve this drug abuse problem by simply flushing unused medicines down the drain or the toilet. That may prevent poisonings, but it causes environmental problems. Drugs flushed down the drain end up in public waterways because wastewater treatment plants are not designed to remove these substances.
We have collected lots of evidence that shows long-term exposure to trace chemicals can harm humans, and studies also show that aquatic species can be severely affected. A study conducted by the U.S. Geological Survey (USGS) in 2002 found that 80 percent of the streams tested were contaminated with at least one pharmaceutical or another contaminant.
Other people think they can solve these issues by throwing unused medicines in the trash. This is not a good solution either.  Medicines in landfills often leach out into nearby streams. The USGS conducted a study in 2014 and found that 80 pharmaceutical chemicals were found in samples taken at 19 different landfills.
The best solution is to take your medicines exactly as prescribed. For example, when antibiotics are prescribed, it's important to take the whole prescription, even if you feel better before you finish it.
When you do have more of a prescription than you need, for example, pain medications, it's important to consider all of the dangers described above when deciding how to dispose of them.
Dispose of unneeded medications safely by bringing them to the Messenger Valley Pharmacy's PharmaDrop, or find another drug take-back location in Vermont by visiting the website takebackday.dea.gov.
Here are the items you can bring to Messenger Valley Pharmacy's PharmaDrop: prescription and over-the-counter tablets, capsules, ointments, creams, and liquid medicines. You CANNOT drop off syringes, needles, diabetic testing supplies, aerosols, inhalers, or recreational drugs at this site. The pharmacy is now a permanent drug-take-back site.
All medications dropped off will be sealed and incinerated.
Remember: This is one important way that you can do your part to keep all of us in the community healthy and safe.