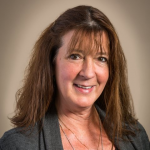 It's easy to go into hibernation mode during the dark, cold days of winter. We all do it on occasion. But staying active can help us to chase away the winter blues and enjoy what the winter season has to offer!
During this holiday season, I'd like to encourage you to make a gift to yourself, by staying active this winter for your health.
Staying active in winter doesn't have to be costly, difficult, or elaborate. It can be as simple as incorporating a 30-minute gratitude walk into your day, all at once, or broken into smaller chunks, like three 10-minute walks, little breaks taken throughout the day. This is a wonderful way to spend your break-time at work, giving you a chance to clear your mind, create some inner sunshine, and be outdoors in the fresh air. I also enjoy an after-work walk with my pup every day; it's good for her fitness too!
Some people like to use the alphabet to create their gratitude lists: think of 26 somethings to be grateful for, one for each letter of the alphabet, and say thank you for these as you walk.
Some fun and free activities can ONLY be done in the winter. Try these out, and you may find that you actually end up looking forward to cold weather and snow just for these recreations.
Snowshoeing is perfect for a family-friendly, fun, easy-peasy activity that gets you into the big outdoors, enjoying what winter has to offer. Walk as slowly or as vigorously as you wish; go as far as you want. Include this walk in your 30-minute daily fitness goal. Look for animal tracks in your favorite field, explore bike trails, or check out the stars on an evening outing, whatever!  You need only warm layers, good boots, and snowshoes.
If you already have snowshoes, this activity is as easy as walking out your door. If you don't, some local libraries lend out snowshoes for free. In Windham County, these include Dover, Guilford, Jamaica, Townshend, Westminster, and Whitingham. More information is on the RiseVT-Windham County website: risevt.org/snowshoeing-vermont
RiseVT's website has a variety of information about fun and healthy activities. For local information, visitrisevt.org/risevt-counties/windham-county/
Nordic (cross-country) skiing is another great way to be active in your own backyard, or on groomed and ungroomed trails throughout Windham County. If you need a quick and free lesson, start with L.L. Bean's three-minute YouTube introduction, "How to Cross-Country Ski."
The Guilford Recreation Commission is working to develop Nordic trails throughout its town. Schoolkids there can borrow free Nordic equipment (skis, boots, poles) and get free instruction. Guilford's Nordic trails are not groomed, but they are free and open to all. Locations include the Guilford Fairgrounds, Guilford Village Center at Natural Playscape, and the Andrew Weeks Forest Trail along the Broad Brook.
Also, Vermont's State Park trails are open to the public for free every winter (no water, bathrooms, or services are available).
And of course, winter is the only time that you can enjoy ice skating on a pond. Be sure the ice is solid first – lots of folks skate for free on the Brattleboro Retreat Meadows, and if the ice shanties and pickup trucks are there, you know it's safe for skating.
Also there's no rule that says you can't go for a jog or a bike ride on a plowed road in the winter. Dress in layers, and add Yaktraxs® to your boots or shoes in case the ground beneath the snow is icy. Or bundle up, and hit the trails with your mountain bike, or the streets with your road bike. No need to put your bike away for the season! Don't forget to wear extra layers and to bring your water bottle.
All of these activities – walking, snowshoeing, cross-country skiing, skating, jogging, and biking – are all fun, and they promote cardiovascular fitness at the same time!
Go at your own pace, and check with your medical provider if you have any health conditions to consider when choosing an activity.
Grace Cottage has had a great collection of community wellness programs that participants have enjoyed, both for camaraderie and for the health benefits. While these have been suspended during the pandemic, we will offer them again as soon as we can safely do so.
During these dark winter months, as we look forward to a future time when we can all participate safely together, I hope you will take an idea or two from those presented here, or come up with your own way to get outside and stay active. It's good medicine for body, mind, and soul!