October 2021, date TBA – see you this fall!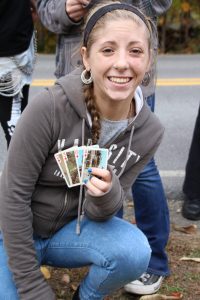 Join us in 2021 to celebrate National Physical Therapy month by participating in the Grace Cottage Rehab Department's 22nd Annual Poker Walk. The event will be held in October.
This free, fun, two-mile walk/run is held each year, rain or shine (sadly, with the exception of 2020). Playing cards are distributed along the way; and a grand prize for the best poker hand is awarded at the end. All participants are eligible for a variety of terrific door prizes donated by local businesses and individuals.
For more information, call (802) 365-3649.