October 21, 2020
Townshend, VT
Rain or Shine!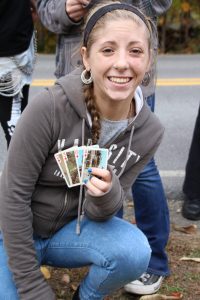 Celebrate National Physical Therapy month by participating in the Grace Cottage Rehab Department's 21st Annual Poker Walk.
This free, fun, two-mile walk/run is held each year, rain or shine. Playing cards are distributed along the way; and a grand prize for the best poker hand is awarded at the end. You may do the course as often as you wish, collecting a new poker hand each time.
All participants are eligible for a variety of terrific door prizes donated by local businesses and individuals.
Start any time 9:00 am – 2:30 pm at the Grace Cottage Wolff Outpatient Building, 163 Grafton Road (Route 35), Townshend. The course goes north for one mile on Route 35, then back again to the Wolff Building. It's relatively flat by Vermont standards!
Put on your walking shoes and come out for a healthy, good time.
For more information, call (802) 365-3649.