Grace Cottage's newly designed and expanded Emergency Department officially opened for business on Monday, July 31.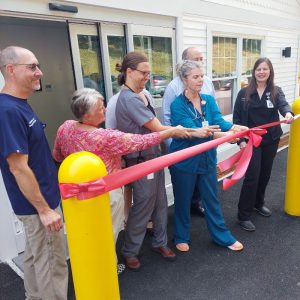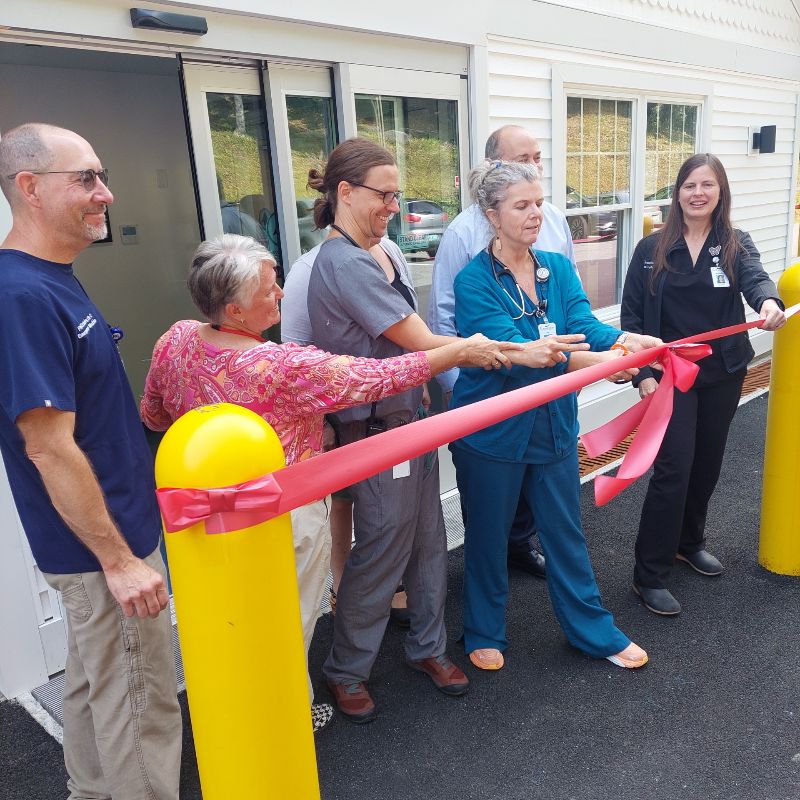 The new addition provides more space as well as separate entrances for walk-in patients and for those brought in by ambulance. One important new feature is the covered portico that allows ambulances to pull in under cover so patients will no longer be exposed to the weather.
The new 17' x 42' addition includes a private check-in area, a new waiting room, and a restroom dedicated to walk-in patients. There is also space for a triage room for quick diagnosis and treatment of minor issues, and space for the hospital's overnight security officer.
While the Grace Cottage Emergency Department was open throughout the six-month construction project, using the side porch as an entrance, Grace Cottage began accepting patients through the new front entrances on July 31.
The project was funded by donations from more than 230 community members and foundations, and proceeds from fundraising events. A USDA Technical Assistance grant provided by the Brattleboro Development Credit Corporation helped to pay for the architectural services of Bob Mallette of e4h Architecture.
Grace Cottage held a ribbon cutting ceremony to celebrate the new addition on July 26, after which members of the public were able to tour the new space. In his remarks to thank community members for their donations to this project, CEO Doug DiVello said, "Emergency care is so vital to the community, and everyone has really stepped up to pull together the resources to build this new addition."
The Brattleboro Reformer posted a video of the actual ribbon cutting; to see it visit https://www.reformer.com/business/grace-cottage-hospital-cuts-ribbon-on-new-emergency-department/article_b614ecc6-2bf2-11ee-b36b-dba59de2b896.html