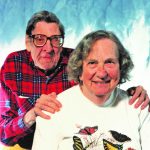 Priscilla Kay Smith, of Dummerston, VT, left a specific bequest to Grace Cottage, which was received shortly after her death on October 22, 2019.
A graduate of Quincy, MA, high school and Simmons College, Priscilla served in the WAVES program in the Coast Guard during WWII.
She moved to Brattleboro in 1946, where she met her husband, Lewis, who rep-deceased her. She worked as a bank teller and then bank auditor in Brattleboro and for the town of Dummerston. Priscilla was also a member of the Wilmington and Dummerston Granges, the Order of the Eastern Star, and the Dummerston Historical Society.