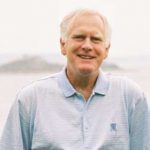 It's truly amazing how many people still remember this area in general, and Grace Cottage in particular, with such fondness and nostalgia, long after they have moved away from Vermont. An example of this was recently brought to light.
In 1987, Richard (Rick) Lang and his young family of Scotch Plains, NJ, bought the old farmhouse originally owned by Arlene P. White (known as "Granny" White) on Deer Valley Road in Townshend. The Lang family enjoyed summers, holidays and weekends throughout the year on the 25-acre retreat.
"We fell in love with the house the instant we drove up around the bend. These were the best years our family can remember," said Rick's wife, Barbara, recently. "We loved the village of Townshend and breakfasts at the old Townshend Corner Store counter. We have fond memories of strawberry and raspberry picking and making jam, catching tadpoles, skiing, and the fresh Vermont air.
Our neighbor Stan Bills kept three horses in the barn, and one spring a little foal was born – what a thrill for the kids and for us!"
The Langs embraced their second home and were truly a part of Townshend and of Grace Cottage. "Dr. Shafer always made time to see us when we needed help," Barbara still remembers.
As the children became more involved in sports in New Jersey, the family was unable to spend much time in Vermont and they sold the house in 1994. But Vermont clearly remained in their hearts. Twenty-one years later, and after a long career at Smith Barney, Rick Lang passed away on October 8, 2015, in New Jersey at the age of 65. The family honored Rick's wish that friends and family donate what they could in his memory to Grace Cottage Hospital.
Grace Cottage has since received 37 donations totaling $4,230 in his memory, all from people who had no prior knowledge of Grace Cottage Hospital, other than through Rick and Barbara. What an incredible tribute to Rick and the love of his family and friends.
"Grace Cottage has always appreciated every dollar contributed, no matter the amount. This means a lot to us and to our family and friends," said Barbara when notified of the amazing support her husband's memory has provided for Grace Cottage. To commemorate his legacy and his connection to Grace Cottage, a bronze plaque in Rick's memory has been placed in the hospital hallway.