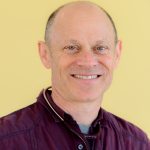 By Dr. Moss Linder, Grace Cottage Family Health
In the doctor's office, emergency room and hospital, we are always on the lookout for high blood pressure, also known as hypertension. Unfortunately, in the United States, hypertension is a common condition and is prevalent in about 32% of adults 18 years or older. The prevalence is higher in people over age 60 compared to younger adults and is higher in African-Americans than white or Hispanic Americans.
Hypertension is generally referred to as a "silent illness." That is, most people who have elevated blood pressure do not have any symptoms associated with it. Sometimes someone with hypertension may have a headache, but this is more likely an exception, rather than the rule. Therefore, it is very important to have regular blood pressure checks.
Because hypertension is usually an asymptomatic illness, it would be recommended that people check their blood pressure once a year just to make sure that it is normal. This is probably best done as part of an annual wellness examination. The frequency of checking blood pressures in a person with hypertension would be at the recommendation of their clinician.
Read More...