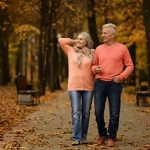 Seniors, do you have questions about aging? Grace Cottage's Healthy Aging Conference is a great place to get answers.
Presented by Grace Cottage Family Health & Hospital staff members and other professionals, this conference will help you take charge of your health, your vitality, your financial security, and perhaps even your longevity.
The conference will be held Nov. 7-8 at the historic Grafton Inn in Grafton, VT. Participants can sign up for one day or for both. Each day's events are scheduled from 8:30 a.m. to 4:30 p.m.
Tuesday's speakers will include a keynote address by Dr. Jesper Brickley, titled "Feeling Good Never Grows Old," as well as presentations on healthy breathing techniques; tips for aging and exercise; the importance of staying connected to one's community; the links between nutrition and wellness; the dangers of medication interactions, and how to avoid them; and financial strategies for a successful retirement.
On Wednesday, presentations will include a keynote talk by Michael Gigante, PhD, on "The Psychology of Aging Well and the Power of Positive Thinking," plus talks on end of life issues; understanding and dealing with Alzehimer's and dementia; strategies for downsizing the home; the importance of creativity for the aging brain; and the Reverend Jim Kowalski on spirituality and aging.
The conference fee is $90 per day per person. In addition to these presentations, the fee includes a continental breakfast and a lunch each day. Also, attendees may sign up for chair massage or Zero Balancing in lieu of one session. All of these options are included with the registration fee.
For more information about the conference, click here.
To register, contact Andrea Seaton at 802-365-9109.
The Grafton Inn welcomes conference participants to stay overnight for the discounted room rate of $119/night. A farmer's breakfast is included. To book your stay, call 802-843-2248.