NOW IS YOUR OPPORTUNITY TO SPEAK UP!
Community Conversations: Health Care Sustainability/Grace Cottage Family Health & Hospital
Many people ask us how they can help spread the word about how important Grace Cottage is to them and to our entire community, here in southeastern Vermont. You are now being invited by Vermont's healthcare regulatory agency, The Green Mountain Care Board, to let the folks in Montpelier, Burlington, and throughout the state know what Grace Cottage means to you. Let your voice be heard by joining the Zoom meeting below, organized and hosted by the international consulting firm Oliver Wyman, which has been hired by Vermont's Green Mountain Care Board. The listening session will be specific to our area, and the consultants would like to hear from you about your needs, insights, experiences, and priorities for healthcare in our region.
Join Us On Zoom
Community Conversations: Health Care Sustainability/Grace Cottage Family Health & Hospital
Friday, October 27, 2023 from 4:00 – 6:00 pm
Click below to register–you will receive a confirmation e-mail and a Zoom link.
If you are unable to attend the Zoom meeting, you may provide your input in writing on the Green Mountain Care Board's public comment form (or you can join the Zoom meeting and provide written input as well).
CONGRATULATIONS DR. TIMOTHY SHAFER!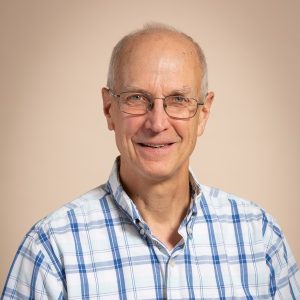 I am extremely pleased to announce that the Board of the Vermont Academy of Family Physicians (VTAFP) has chosen Dr. Timothy Shafer to be the worthy recipient of their 2023 Distinguished Service Award.
Dr. Shafer's nomination states that he "cares for his patients and community with unique generosity, dedication, integrity, optimism and energy. On top of the care he provides, his focus on evidence-based medicine, improved access to care and mentoring of medical students is the epitome of a family physician, and worthy of the VTAFP Distinguished Service Award."
The criteria for this award are:
Long-standing and dedicated career in family medicine
Providing patients with compassionate, comprehensive, and caring family medicine on a continuing basis
Directly and effectively involved in community affairs and activities that enhance the quality of the community
Providing a credible role model professionally and personally to the community, to other health professionals, residents, and medical students
Dr. Shafer will be accepting the award at a collaborative meeting of the Vermont Medical Society, Vermont Academy of Family Physicians, Vermont Psychiatric Association, and the American Academy of Pediatrics Vermont Chapter, to be held in Stowe, VT, in early November.
Board certified in family practice, Dr. Shafer is a graduate of Oberlin College and Dartmouth School of Medicine. After completing his family practice residency at Lancaster (PA) General Hospital, he joined Grace Cottage in 1984 as part of the National Health Services Corps (NHSC). After his service with the NHSC was completed, he opened and ran his own private practice in Townshend, rejoining the Grace Cottage Family Health staff in 2003. Named "Best Doctor" in the Brattleboro Reformer's Readers Choice Awards poll in 2022 and 2023, he and his wife, author Deborah Lee Luskin, live in Williamsville, VT.
FLU SHOT CLINIC
We will be offering an additional Flu Shot Clinic on Saturday, November 4, from 9 a.m. until noon, at Grace Cottage Family Health. Pre-registration is recommended (call 802-365-4331); walk-ins will be accommodated as space permits. You do not need to be an established patient at Grace Cottage to get a flu shot at these clinics; anyone under 18 years of age must be accompanied by a parent/guardian. Most insurance covers flu shots; please bring an ID and insurance card with you. If you are not insured, payment for your flu shot is expected at the time of service.
The Centers for Disease Control and Prevention recommends that everyone six months of age and older get an annual flu vaccine. People over age 65 or those with any chronic disease, such as diabetes or asthma, have a higher risk of contracting the flu and are especially urged to get the shot.
Two different flu shots are being offered this year, one for those age six months to 64, and another for those who are 65 and older. Flu shots are also available at Grace Cottage weekdays by appointment; call 802-365-4331.
For more information about flu shots or the flu in general, visit the national CDC and Prevention website (www.cdc.gov), the Vermont Department of Health website (www.healthvermont.gov), or call the Vermont helpline at 2-1-1.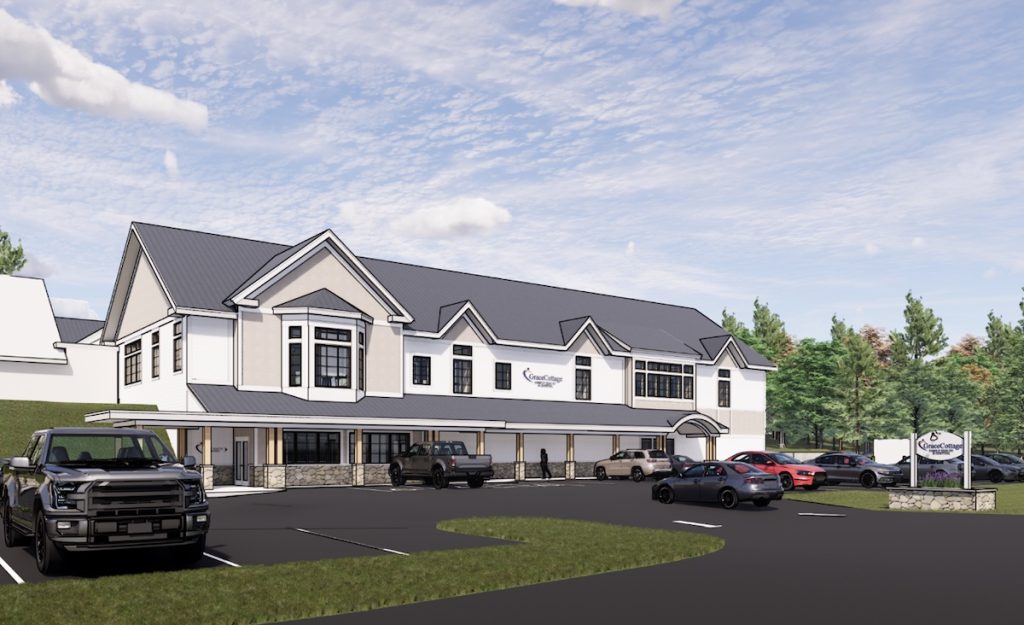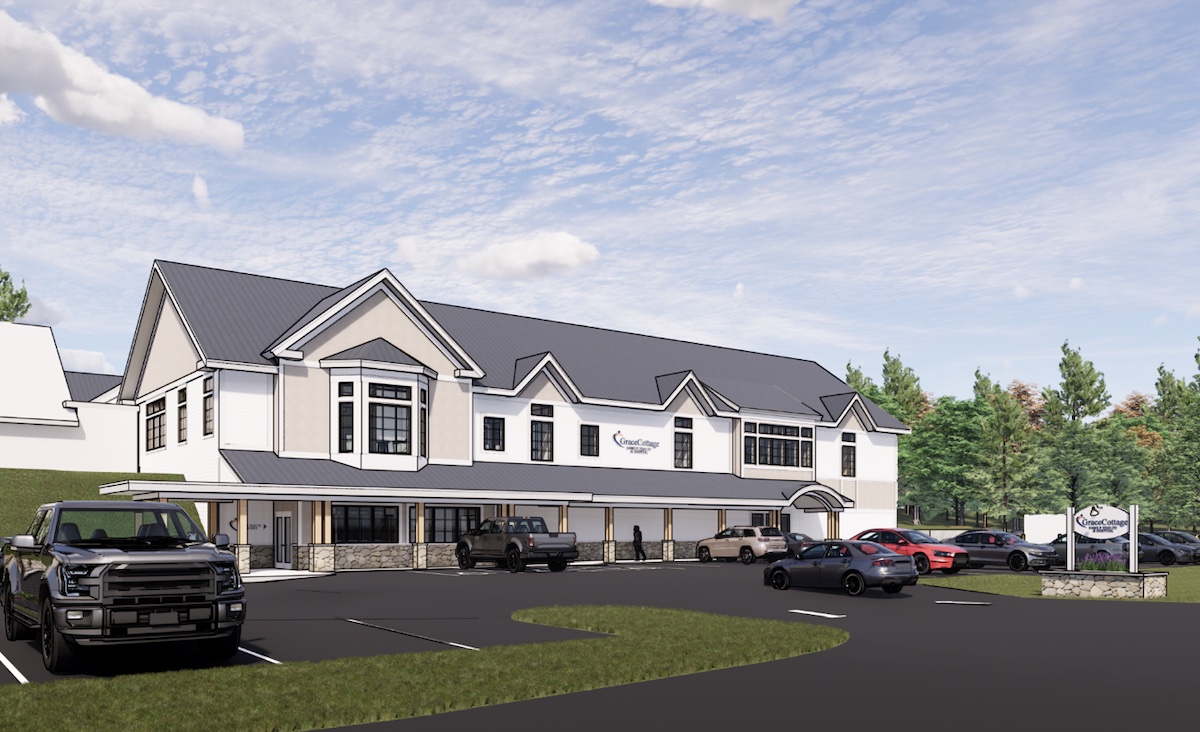 NEW CLINIC UPDATE
We continue to await a decision from the Green Mountain Care Board regarding our Certificate of Need application for the new clinic project. We'll keep you posted!
Doug DiVello, President & CEO