NEW CLINIC UPDATE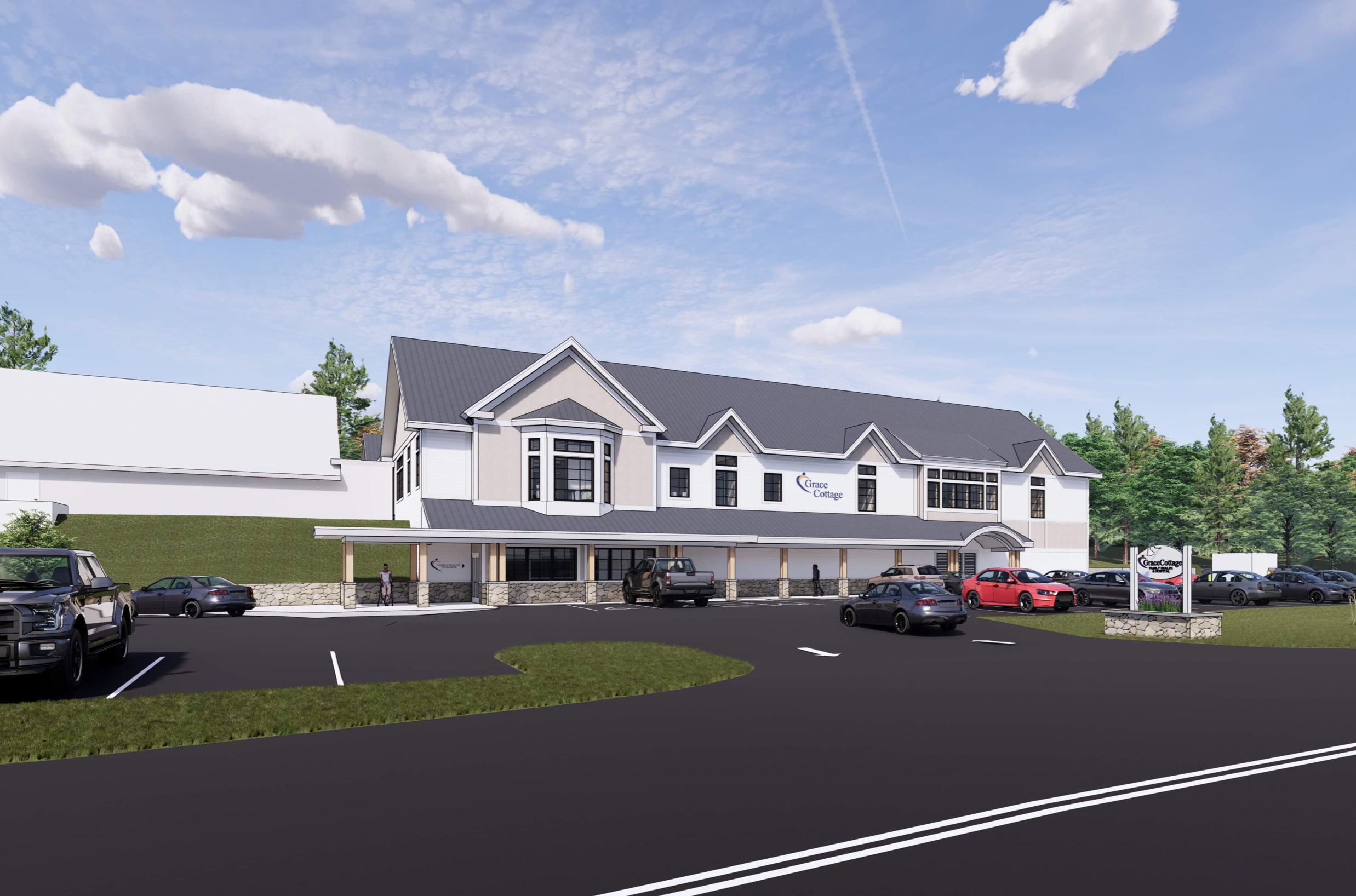 Please join us for a Community Forum about our new clinic project on Wednesday, September 27 at 5 p.m.at the Wardsboro Town Hall, located at 71 Main Street. We will be showing a 4-minute video about the need for a new primary care clinic, along with a virtual walk-through of the proposed building (architectural rendering of the exterior pictured at left). There will be time allotted for a Q&A session, and we hope you will attend!
There is no new news to report about our Certificate of Need application:  the Green Mountain Care Board (the regulatory body that oversees hospitals in Vermont) is now in their deliberation phase regarding our Certificate of Need for the project. We submitted our Certificate of Need application in mid-April and responded to two rounds of questions from the Green Mountain Care Boad about the project, and they "closed" our application on July 26th, after which they have 120 days to make a determination.
FLU SHOT CLINICS
We will be offering two Flu Shot Clinics this fall, on Saturday, October 7 and on Saturday, November 4 from 9 a.m. until noon, at Grace Cottage Family Health. Pre-registration is recommended (call 802-365-4331); walk-ins will be accommodated as space permits. You do not need to be an established patient at Grace Cottage to get a flu shot at these clinics; anyone under 18 years of age must be accompanied by a parent/guardian. Most insurance covers flu shots; please bring an ID and insurance card with you. If you are not insured, payment for your flu shot is expected at the time of service.
During both of the flu clinics, Grace Cottage will also host a food drive for the Townshend Food Shelf. If you can, please bring a non-perishable food item.
The Centers for Disease Control and Prevention recommends that everyone six months of age and older get an annual flu vaccine. People over age 65 or those with any chronic disease, such as diabetes or asthma, have a higher risk of contracting the flu and are especially urged to get the shot.
Two different flu shots are being offered this year, one for those age six months to 64, and another for those who are 65 and older. Flu shots are also available at Grace Cottage weekdays by appointment; call 802-365-4331.
For more information about flu shots or the flu in general, visit the national CDC website (www.cdc.gov), the Vermont Department of Health website (www.healthvermont.gov), or call the Vermont helpline at 2-1-1.
COVID BOOSTER SHOTS
Many have asked when Grace Cottage will receive the Covid vaccine: The Vermont Department of Health determines the timing of distribution of the vaccines, and they haven't yet given us a date. Once they do, we'll put that information on our website (gracecottage.org) and our Facebook page (facebook.com/GraceCottageHospital/ — You don't have to be a Facebook user to access the page.) In the meantime, do be aware that there are currently quite a number of COVID cases in our community and you may want to take appropriate precautions.
RENOVATED NURSES' STATION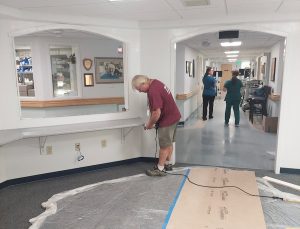 Although we do hope that you will never have to be hospitalized at Grace Cottage and, therefore, you won't have an opportunity to see the new nurses' station, I can assure you that it is a great improvement! It offers space, privacy, and better flow for nursing and social services staff. We hope to have it operational within the next two weeks, and we want to thank Brunelle & Son for the excellent work they did on the construction.
I hope that you have an opportunity to enjoy the rapidly-approaching foliage season here in Vermont!
Doug DiVello, President & CEO