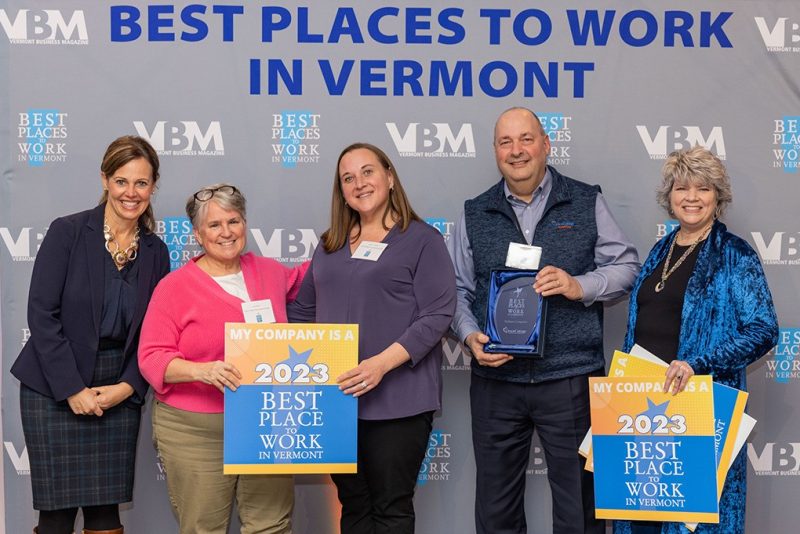 Grace Cottage Family Health & Hospital has been named one of Vermont's "Best Places to Work" in this year's contest.
The award, given each year by Vermont Business Magazine, in partnership with the Vermont State Council of the Society for Human Resource Management, and the Vermont Department of Commerce and Community Development and Workforce Research Group, is designed to identify, recognize and honor the best places of employment in Vermont, benefiting the state's economy, workforce and businesses.
Grace Cottage was the only hospital to win an award this year.
The Best Places to Work contest includes three categories, Small Businesses (15-99 employees), Medium Businesses (100-249 employees), and Large Businesses (250+ employees). Grace Cottage was one of 12 companies in the medium-size category. A total of 57 awards were presented this year. The awards ceremony was held on March 29 in Burlington.
Companies from across the state entered the contest's two-part process to determine the Best Places to Work in Vermont.
First, each nominated company was evaluated for its workplace policies, practices, and demographics. This part of the process was worth approximately 20% of the total evaluation. The second part consisted of an employee survey to measure the employee experience, with this score worth approximately 80% of the total evaluation. The combined scores determined the top companies and the final ranking. Workforce Research Group managed the registration and survey process, analyzed the data, and used their expertise to determine the final rankings.