Dear Members of the Grace Cottage Community,
It's been almost two months since my last Message to the Community and I'd like to bring you up to date on what's been going on at Grace Cottage during that time.
We are fully open for business, and are pleased that we have played a part in keeping our community as safe as possible. Vermont is the first state to report no new Covid-19 deaths since June 16. We have certainly flattened the curve and hope to continue this trend.
As has been widely reported, there was a suspected Covid-19 outbreak recently in nearby Londonderry and Manchester, VT, when 64 patients tested positive at an urgent care center located in Manchester. These tests were conducted using an antigen-based rapid method that is allowed under Emergency Use Authorization, although this method has not been fully tested by the FDA. Therefore, the results of these antigen tests require confirmation with the more reliable PCR test administered by the state of Vermont, The University of Vermont Medical Center, and other more sophisticated labs. More than half of the results from the state testing are back and the news is good. According to a report issued by the Vermont Department of Health on Sunday:
Of the 64 positive antigen-based tests at the Manchester urgent care clinic, 35 were tracked down and had state-run PCRs performed. Only 2 of these 35 have had a positive test result.
The last positive PCR test conducted at Grace Cottage was on April 20th. Since we started testing here in March, we have tested over 770 people, including 150 tests conducted within the past week.
The good news is that of the 1,423 PCR tests done in the Manchester area, only 3 were positive. That is an extraordinarily low rate of positivity (0.2%) and Vermont Health Commissioner Mark Levine, MD has said that there is no reason to believe that there is an outbreak in Bennington or Windham counties.
As the country looks ahead at how we will deal with the coronavirus when the next flu season is upon us, it is important to look at what is happening in the effort to create a vaccine. There are over 150 potential vaccines in current development and testing. The most promising is currently a product developed by the pharmaceutical company Moderna. Their vaccine is in Phase 2a clinical trial, and is yielding impressive results in helping patients develop significant antibodies against Covid-19. The most optimistic projection is that this new vaccine could be in production by the end of the year. This is certainly very promising, and gives us reason to believe that American ingenuity will prevail over this terrible pandemic.
And while it seems that Covid-19 exists at only low levels in our area, it is clearly not the time to let down our guard: wear your mask, physically distance, wash your hands, and avoid touching your face. And please remember that it is never a good idea to ignore your health. The professionals at Grace Cottage are here to treat your healthcare needs safely and effectively.
We will continue to emphasize prevention, protection, and safety at Grace Cottage. As part of not letting down our guard and in order to keep everyone healthy, we have re-created our biggest annual fundraiser, Hospital Fair Day, into a virtual event. It's very sad that we won't be able to gather on the Townshend Common, as we have on the first Saturday in August for the past seven decades, and we'll miss connecting with so many close friends and loyal supporters of Grace Cottage. But we've created the next-best-thing; a virtual Hospital Fair Day 2020. Click here to check out all of the activities, including:
Reminisce with us: we've posted photos of Fair Days Gone By – is there a picture there of you or your friends and neighbors?
Download Coloring Pages inspired by graphics from the Fair Day brochure.
Take a look at the Baby Parade: including the Taconic Bagpipers, the Stork, and "babies" (born here as long ago as 1949) who have sent us their current photographs.
Buy a 2020 Fair Day T-shirt or hat online and we will mail it to you for a small additional shipping and handling charge.
Register now (at no cost) for the Fair Day Online Auction. The Auction will go live on Monday, July 27, and will close on Monday, August 3. There are some great bargains to be had, and a wide variety of items, including furniture, art, plants, gift certificates, and memorabilia.
The book booth is still accepting hardcover books, which will be turned into artwork. For more information, see the website.
There is a Fair Day White Elephant/T-Shirt/Hat Booth at Fair Day Chairperson Eileen Fahey's home, across from the hospital on Route 35, next to the Catholic Church. If you're in town, stop by and make a donation in exchange for a 2020 Fair Day T-shirt, hat, or treasure! T-shirts and hats are also available for purchase at Grace Cottage's Messenger Valley Pharmacy, open 8-6 M-F and 8-2 on Saturdays.
The funds raised from this year's Hospital Fair Day will be used for the purchase of new technologically-advanced Stryker S3 hospital beds for inpatients. These beds provide tremendous and numerous benefits, including many features that maximize patient comfort and independence (bed-positioning controls; siderail call button and TV control; patient-controlled head and foot adjustments; redistribution technology to prevent and treat pressure ulcers; one-handed operation of bed and siderail; one-touch scale for patient weights; curved mattress to support the Achilles tendon while keeping calf muscles lengthened, to name just a few). Nurses and physical and occupational therapists who are treating patients will also benefit from the new technology that these beds provide, as they will greatly increase the ease of transitioning patients from bed to chair or to a standing position.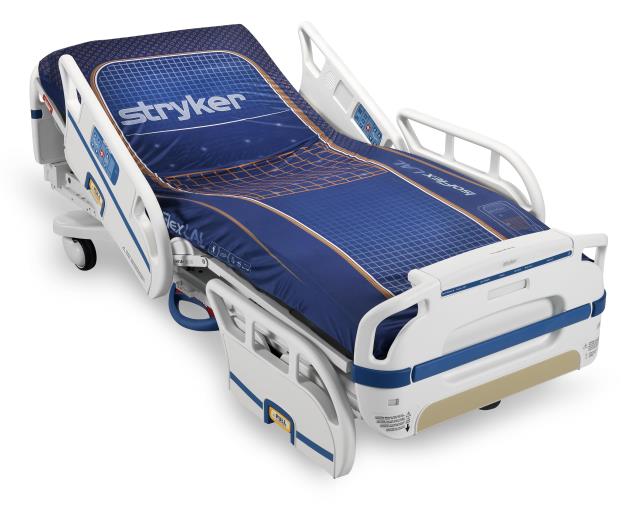 We hope that you'll take a look at the 2020 Hospital Fair Day page here and support Grace Cottage in any amount that is comfortable for you, for the comfort of our patients.
Meanwhile, please continue to stay safe and, as always, don't hesitate to contact me with comments or questions.
Doug DiVello, President & CEO