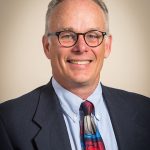 Are you brand new to Vermont? Been here a long time? Whether you're a new or seasoned Vermonter, now is the time to make a plan: what do you need to be safe and healthy over the upcoming winter months?
Of course, everyone, everywhere should get a flu shot. Grace Cottage offers these (call 365-4331). But beyond that universal advice, there are some other things that will help you specifically during a winter in Vermont.
Vermont has seen a surge in population during the Covid pandemic, and many of these new residents are putting down roots to stay. Likely they know that Vermont winters are snowy, but they could benefit from a few "insider" tips. And those of us who have been here a while, or for generations, can always use a helpful reminder!
And so, I'd like to offer my Top Ten Tips for staying safe and healthy during a Vermont winter.
Get the proper snow tires. You may be told that all-weather tires can handle anything that a Vermont winter throws at you, but it all depends on where you live and where you want to go. Is your house on a flat paved highway? Then maybe all-weather tires will do just fine. But, if you are one of the many, many Vermonters who lives up a dirt road, you probably want something more. Studded snow tires and all-wheel drive are your best winter driving insurance.
A strong corollary to #1: just because you have all-wheel drive and studded snow tires, do not assume you can drive fast in snowy conditions. That misconception has a tendency to send even the sturdiest of cars sliding off the road!
Equip your car with all of the following: a snow shovel, broom, and ice scraper; blankets to keep you warm; sand or kitty litter for traction; jumper cables; flashlight; flares and/or emergency markers; a cell phone with charger; food; a change of clothes; essential medicines. And bring a bottle of water whenever you go out.
Buy a good supply of rock salt or sand for your walks and driveway, and also get a pair of ice grips for your shoes.
A sturdy snow shovel and a roof rake are essential items at home. Get more than one if you can. And pace yourself when shoveling. The cold weather and physical exertion can put a strain on your heart. Those with pre-existing heart conditions and who are usually sedentary are especially vulnerable to heart attacks while shoveling, but it can happen to anyone who overdoes it.
Stock up your house with food and other essential supplies. Remember how you prepared at the beginning of the pandemic? Do that again before winter strikes.
Have a backup plan in your house for heat. Does your heating system need electricity to circulate? If so, a backup generator and/or a wood or pellet stove will give you a vital second option for staying warm. And if you do lose power, do NOT run a generator, camp stove, or other fuel burning equipment indoors – these can put off carbon monoxide, a clear and odorless gas that is deadly.

 

Put a reminder on your calendar to renew prescriptions before you run out. A blizzard can prevent travel for several days, because of snow piling up, toppled trees, and/or fallen wires.
Do you already have a relationship with a local primary care provider? That's important. You don't want to have to make a long trip when you're sick and the weather is bad. Several providers at Grace Cottage Family Health are accepting new patients.
And last but not least, make a plan for how to enjoy the winter. They tend to be long, and for your mental health, it's great to have something to look forward to during the season. Do you have a pile of books or movies you never get around to? Recipes you want to try? Puzzles or model building or board games? Better yet, is there an outdoor sport you can do to keep you fit (check with your provider before beginning anything new)? You can snowshoe out of your own backdoor for no cost except the snowshoes, and if you take one path out, you can follow your own tracks back home to avoid getting lost.

 
Vermont is a beautiful place, and the four seasons bring variety and challenges each year.
The best way to stay safe and healthy this winter is to make a plan and be prepared!
Bio: Jim Picone is a board-certified Physician Assistant. He earned his Physician Assistant degree with a Bachelor's in Medicine from the University of Iowa. During his decades of professional experience, Jim has worked at the Central Vermont Medical Center, University of Vermont Medical Center, Green Mountain Orthopedic Surgery, and Valley Regional Hospital Orthopedic Group. He joined the Grace Cottage staff in 2019.