Save the date for 2019! Saturday, June 8th.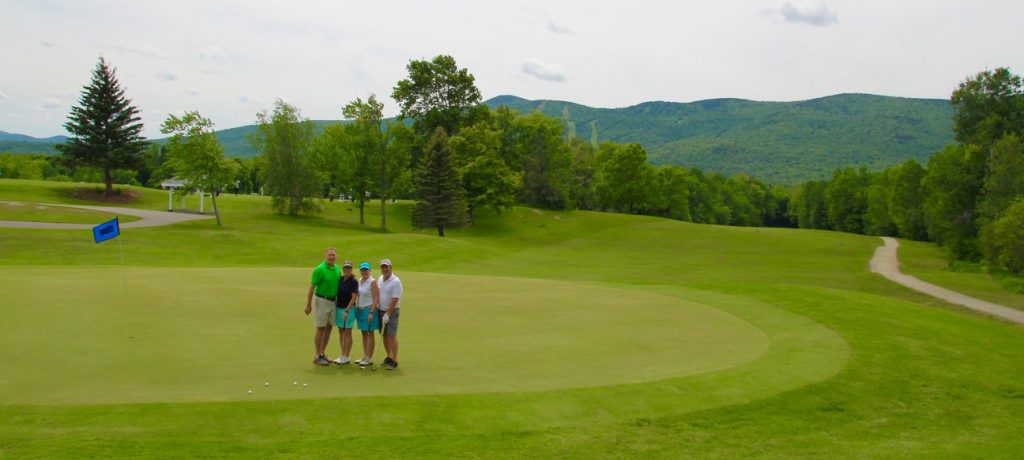 Thanks to very generous sponsors, golfers, and volunteers, the Grace Cottage ninth annual, 2018 Tee It Up for Health Golf Tournament raised over $30,000, after expenses, for Grace Cottage Family Health & Hospital. 
Thirty-one teams participated in the tournament, held on Saturday, June 9, 2018 at The Mount Snow Golf Club. The winning team was David Allbee, Marty Hill, Bill Stevens and Brian Baker.  Photos of this year's event can be viewed on the Grace Cottage facebook page.
Special thanks to volunteer organizers Elizabeth Walker, Eileen Ranslow, and Betsy Miller, and to Mount Snow Golf Pro Matt Conroy and his superb staff.
With many thank to our 2018 Sponsors:

Event Sponsors: The Richards Group and Mount Snow Golf Club
Platinum Sponsors: Elizabeth Walker and Eileen Ranslow

Gold Sponsors: Bennington Subaru and Cerner Corporation
Silver Sponsors: Andy & Linda Barber, Brattleboro Memrial Hospital, Coverys,
Lawrence & Lober Electric Services, People's United Bank
Bronze Sponsors: Blue Cross Blue Shield of Vermont, Lawton Floor Design, Leader Beverage, Two Tannery Road Restaurant
Hole Sponsors: Advance Notice Advertising, Baker Newman Noyes, Durand Motors, Howard Printing, Irving Energy, Multiview Corporation, Northeast Delta Dental, Primmer Piper Eggleston & Cramer, River Valley Credit Union, Southern Vermont Podiatry, West River Family Dental, Windham Foundation, WW Building Supply & Home Center
Flag Sponsors: Best Buds! Kota & Chewie, Deerfield Valley News, Doug & Cathy DiVello, Five Maples, Four Seasons Sotheby's International Realty, Foxfield Farm, Katie & Lady Rogan, Peyton & Knox, Els Walker & Eileen Ranslow, In Honor of RSI Flooring – Third Generation, Gateway Travel, Northwestern Mutual, Quiturcare, Red Fox Shop, Andrea & Mike Seaton, TC's Restaurant, Tracy J. Sloan, CPA, Two Tannery Road Restaurant, W&B Maintenance in memory of Effie Chamberlin, W&B Maintenance in memory of Wally & Eleanor Lowe
For information on our 2019 Tournament, call Andrea Seaton at (802) 365-9109 or e-mail at aseaton@gracecottage.org.