A note from Grace Cottage CEO Roger Allbee:
IT TAKES A COMMUNITY TO SUSTAIN GRACE COTTAGE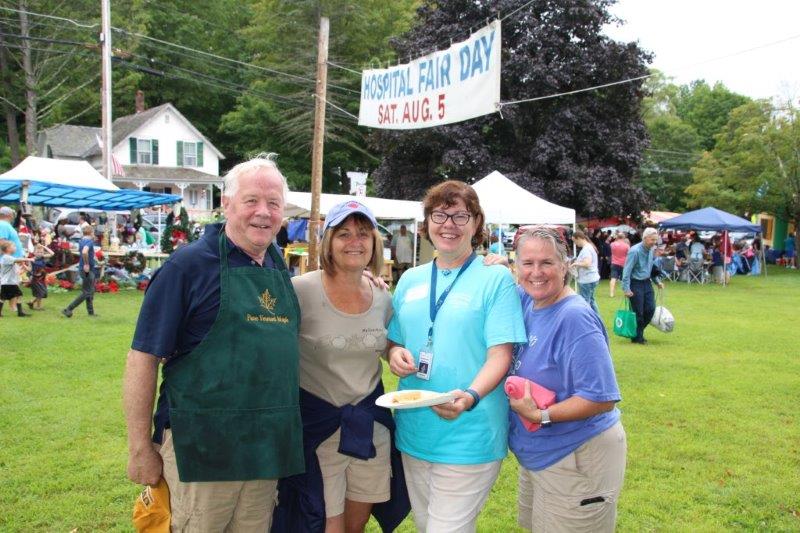 Each year, after the Grace Cottage Fair Day, it is a good time to reflect on how it helps pull everyone together toward a common objective of supporting Grace Cottage. So many are involved, year after year, from staff members to those in the greater community. It does not end with the tents being taken down, and the Common being cleaned up, as it only begins again.
When Doctor Otis created the vision for Grace Cottage, there were many, at the time, who may have questioned the need, but he built it and they came! My late mother, a local farmer's wife, often told the story of how people in the greater communities went "door to door" to raise funds for Grace Cottage. They all gave what they could, as they too recognized the need and the very special care that came from Grace Cottage.
That same spirit and commitment continue to this day. Everyone is involved, those employed by the hospital and many community volunteers, before, during, and after Fair Day.
I, like many of you, saw the spirit and commitment on the Townshend Common this Saturday. Several told me of the special care that they, a friend, or loved one received at Grace Cottage. These stories, which come to us every day, is why Grace Cottage continues to be a model for healthcare.
With special thanks to Grace Cottage Auxiliary President Laura Smith in her role as Fair Day Chairperson and doing a fabulous job.
For photos of the 2017 Fair, visit our facebook photo album here.
SAVE THE DATE FOR NEXT YEAR!
Saturday, August 4th, 2018.
9:00am – 5:00pm, Townshend Common
Rain or Shine.