15th Annual Tour de Grace
Saturday, June 27, 2020, 8–10 am (flexible start time)
Different Route This Year!
Please join us for this fun, family-friendly event!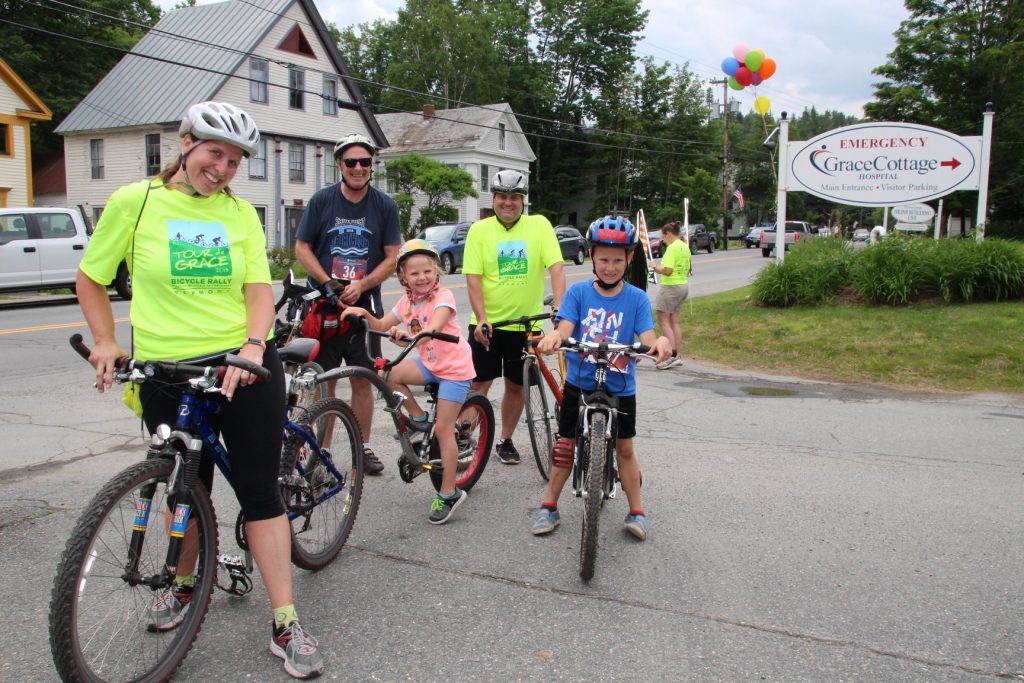 Due to the popularity of this event, and the importance of physical distancing, we've closed pre-registration a few days earlier than anticipated.
BUT, you may register for a VIRTUAL Tour de Grace. We'll send you an official rider's bib and you choose your own 15-mile route. Be safe and wear a helmet. Send us your photo with your bib number and bike, and we'll post it in our 2020 Tour de Grace photo album on our Facebook page!
Virtual Tour De Grace 2020 registration: $30 per rider.
We thank our Tour de Grace 2020 Sponsors: Cota & Cota, D&K's Jamaica Grocery, Equipe, Howard Printing, People's United Bank, Solstice at Stratton, Stratton Resort, and the Three Mountain Inn.
Already registered and looking for the waiver form?  Print it out ahead of time, sign, and bring it with you to save time.
For more information about Tour de Grace 2020, email info@gracecottage.org or call (802) 365-9109.
---
Event general information:
The event will be held rain or shine.
Route description here.
Helmets are required, and mountain bikes with sturdy tires are recommended.
Rest stops with water and snacks will be offered along the way and at the end.
2019 photos are on our facebook album.