Diabetes is a disease that causes blood sugar levels to rise higher than normal. According to the CDC, more than 20 million Americans live with diabetes. People can acquire diabetes at any age.Through our Community Health Team, Grace Cottage offers Diabetes Education Services to help you gain control of your diabetes. Our two Diabetes Educators, Houghton (Hotie) Smith and Deb Brown, are available to meet with you to develop a personalized plan that will help you make the life changes required to successfully manage diabetes. For example, Hotie or Deb can work with you on nutrition and meal planning, blood glucose monitoring techniques, how to avoid complications from diabetes, and other topics that will help you get control over your diabetes.

The services of the Grace Cottage Community Health Team are free for all Grace Cottage patients.

To schedule an appointment with one of our Diabetes Educators, call 365-3715, ext. 4.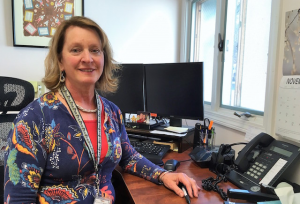 Diabetes Educator